How to Make a Website Using WordPress: A Step-By-Step Guide
Jul 17, 2018
Services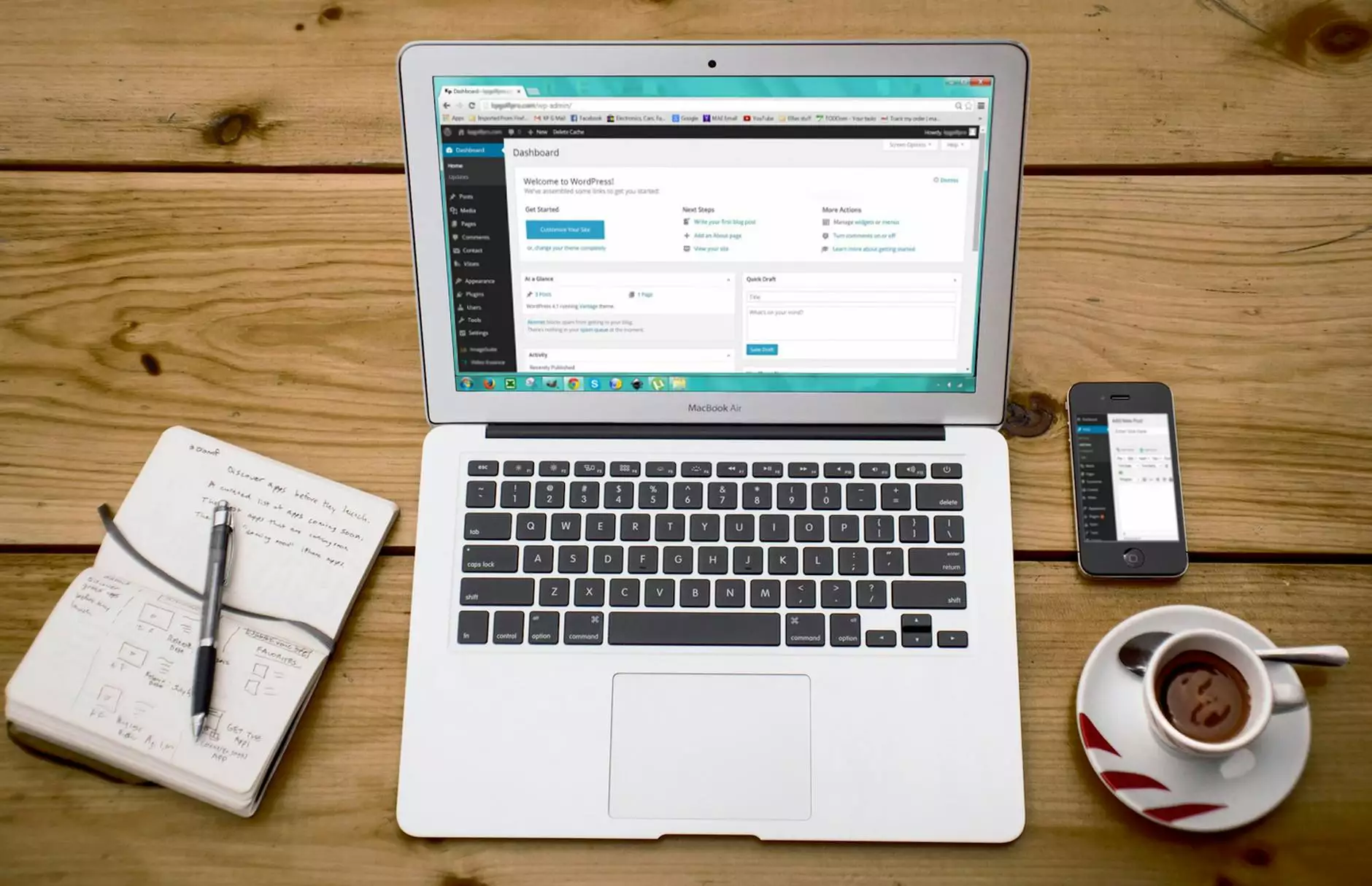 The Importance of a High-Quality Website
In today's digital era, having a well-designed website is crucial for any business. A high-quality website not only represents your brand effectively but also helps attract potential customers and boost your online presence. If you're looking to make a website, WordPress is a powerful platform that offers endless possibilities for customization and optimization.
Why Choose WordPress for Your Website?
WordPress is a popular content management system (CMS) that powers millions of websites worldwide. It offers a user-friendly interface, flexible design options, and a wide range of plugins and themes to enhance your website's functionality. Whether you're a beginner or an experienced web developer, WordPress allows you to create a professional website without any coding knowledge.
Step 1: Domain Name and Hosting
Before diving into the website creation process, you need to choose a domain name that represents your business. A catchy and memorable domain name can leave a lasting impression on your visitors. Once you have selected a domain name, you'll need a reliable hosting provider to store your website's files and ensure it's accessible online.
Step 2: Install WordPress
After acquiring your domain name and hosting, you can easily install WordPress with just a few clicks. Most hosting providers offer a one-click WordPress installation option, making the process quick and seamless. Once installed, you'll have access to the WordPress admin dashboard, where you can begin customizing your website.
Step 3: Choose a Theme
WordPress offers a vast library of themes to choose from, catering to various industries and design preferences. Take your time to browse through different themes, considering factors like responsiveness, visual appeal, and compatibility with plugins. Select a theme that aligns with your brand identity and offers the necessary features for your website.
Step 4: Customize Your Website
With WordPress, customization is a breeze. You can personalize your website's appearance by modifying colors, fonts, layouts, and more. Utilize the drag-and-drop functionality or leverage the theme's customization options to tailor your website to your specific needs. Ensure that the design elements you choose resonate with your target audience and accurately represent your brand.
Step 5: Install Essential Plugins
Plugins add extra functionalities to your website, allowing you to optimize various aspects and enhance user experience. Some essential plugins include SEO plugins like Yoast SEO or Rank Math, which help improve your website's visibility in search engine results. Install relevant plugins to boost security, optimize speed, create contact forms, and enable social media integration.
Step 6: Create Compelling Content
Content is a vital component of any successful website. Develop engaging and informative content that captivates your visitors and encourages them to take action. Use relevant keywords naturally throughout your content to improve search engine optimization (SEO). Focus on creating valuable and shareable content that establishes your expertise in your industry.
Step 7: Enhance SEO for Better Visibility
To improve your website's visibility in search engine results, it's crucial to employ effective SEO strategies. Optimize your website's meta tags, headings, and image alt attributes with target keywords. Create a logical site structure with internal links to guide both users and search engines through your content. Additionally, ensure your website loads quickly, as site speed is a significant ranking factor.
Contact SEO Tycoon for Expert Web Development and SEO Services
When it comes to web development and SEO services in the Dallas area, SEO Tycoon is the leading agency known for its excellent track record. Our team of seasoned professionals specializes in creating stunning WordPress websites that drive results. Whether you need assistance with web design, SEO marketing, or any other digital services, we've got you covered.
Contact SEO Tycoon today to achieve a visually appealing, user-friendly, and search engine optimized website that stands out from the competition. Take your business to new heights with our comprehensive web development and SEO solutions!