What is Section 508 Compliance?
Feb 12, 2018
Resources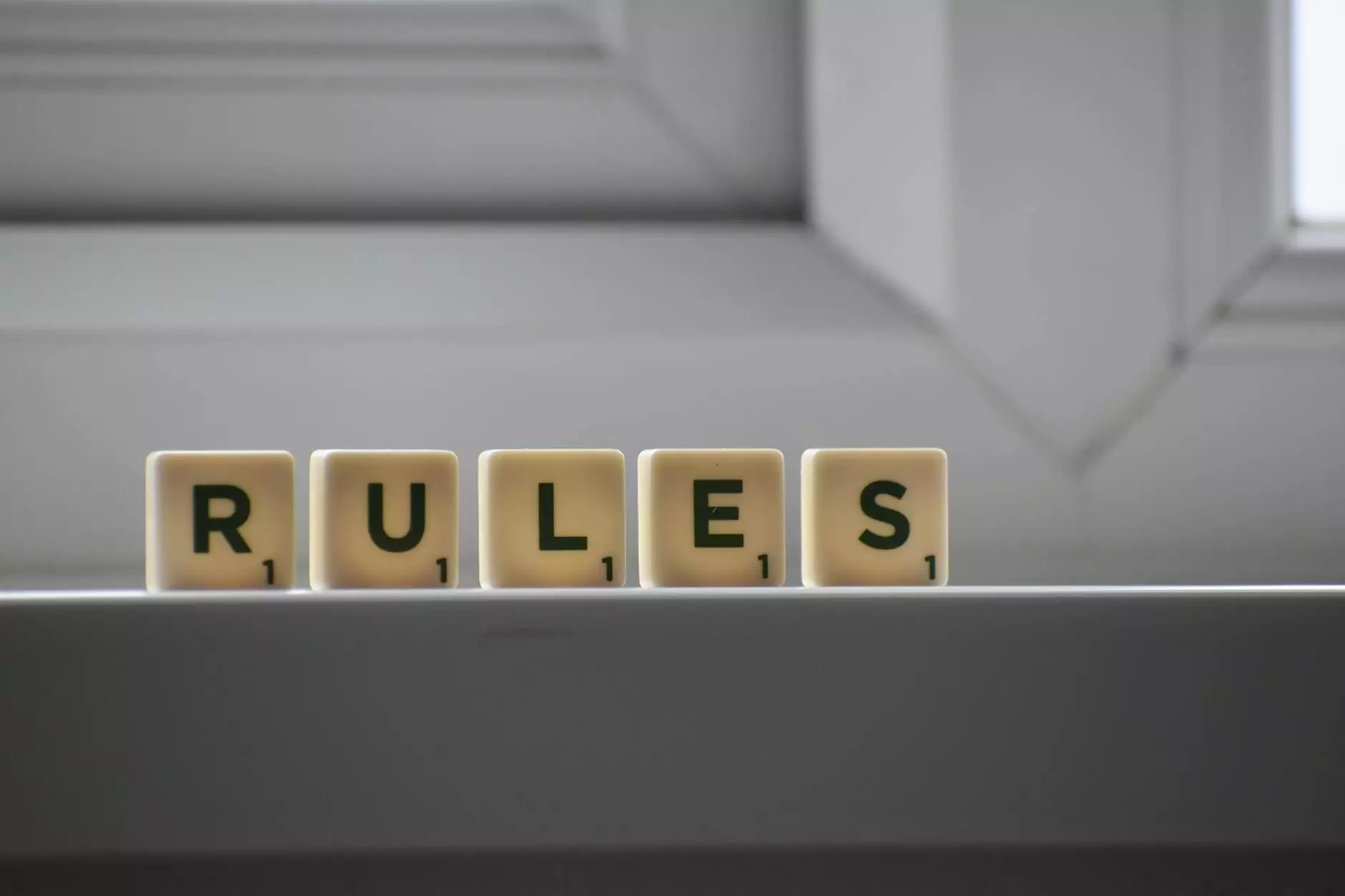 Welcome to SEO Tycoon, your trusted partner in web design and SEO marketing services in Dallas. In this comprehensive guide, we will delve into the realm of Section 508 Compliance and its significance in web accessibility and search engine optimization.
Understanding Section 508 Compliance
Section 508 Compliance refers to a set of guidelines established by the U.S. government to ensure that digital content is accessible to individuals with disabilities. The directive primarily focuses on making electronic information and technology accessible to people with visual, auditory, physical, and cognitive impairments.
For businesses and organizations operating in the digital landscape, Section 508 Compliance is not only a legal requirement but also a fundamental part of creating an inclusive online environment. By adhering to these guidelines, you demonstrate a commitment to equal access and provide a better user experience for all visitors to your website.
The Importance of Section 508 Compliance in Web Design
When it comes to web design, Section 508 Compliance plays a crucial role in ensuring that websites are accessible and usable by everyone, regardless of their abilities. It involves creating websites with certain design elements, functionalities, and alternative text descriptions that enable assistive technologies to interpret and present content to individuals with disabilities.
By incorporating Section 508 Compliance into your web design process, you not only enhance the user experience for individuals with disabilities but also make your website more search engine friendly. Search engines prioritize websites that are accessible and user-friendly, leading to increased visibility, higher rankings, and ultimately, more organic traffic to your website.
How SEO Tycoon Ensures Section 508 Compliance
At SEO Tycoon, we are passionate about delivering exceptional web design and SEO marketing services that exceed our clients' expectations. As a leading Dallas-based company specializing in SEO services for businesses and consumer services, we understand the importance of Section 508 Compliance in achieving optimal online visibility and user experience.
Our dedicated team of web designers and SEO experts follow industry best practices to ensure Section 508 Compliance for our clients' websites. We meticulously review and assess the accessibility of each website, making necessary adjustments to meet the established guidelines. Our approach includes:
1. Structured HTML Markup
We build websites using clean and semantically correct HTML markup. This ensures that assistive technologies can properly interpret and navigate the content, enhancing accessibility for individuals with disabilities.
2. Alternative Text Descriptions
We incorporate descriptive alt text for all images on our clients' websites. Alt text provides textual descriptions of images, enabling individuals who use screen readers or have visual impairments to understand the content within the images.
3. Clear and Consistent Navigation
Our web design team focuses on creating intuitive and user-friendly navigation structures. We ensure that navigation menus are organized logically, providing clear pathways for users to access different sections of the website with ease.
4. Keyboard Accessibility
We optimize websites for keyboard accessibility, allowing individuals who cannot use a mouse to navigate through the site using keyboard commands. This is particularly important for individuals with motor disabilities.
5. Captions and Transcripts
We provide captions and transcripts for multimedia content, such as videos and audio files, to ensure that individuals with hearing impairments can access and understand the information conveyed through these media formats.
6. Text Resizing and Contrast
We consider text resizing and contrast in our web design process, ensuring that individuals with visual impairments can adjust the font size and perceive content with sufficient contrast for better readability.
Conclusion
Section 508 Compliance is not only a legal requirement but also a vital aspect of web design and SEO marketing. By embracing accessibility and adhering to the established guidelines, you can create an inclusive online environment that benefits all users and improves your website's visibility on search engines.
When you choose SEO Tycoon for your web design and SEO marketing needs, you can trust us to prioritize Section 508 Compliance. Our expertise, meticulous approach, and dedication to excellence ensure that your website meets the highest accessibility standards while optimizing its search engine performance.
Reach out to SEO Tycoon today to learn more about our SEO services, Dallas web design expertise, and how we can enhance your website's accessibility and online visibility.