The Complete Guide on Web Accessibility
Apr 11, 2022
Resources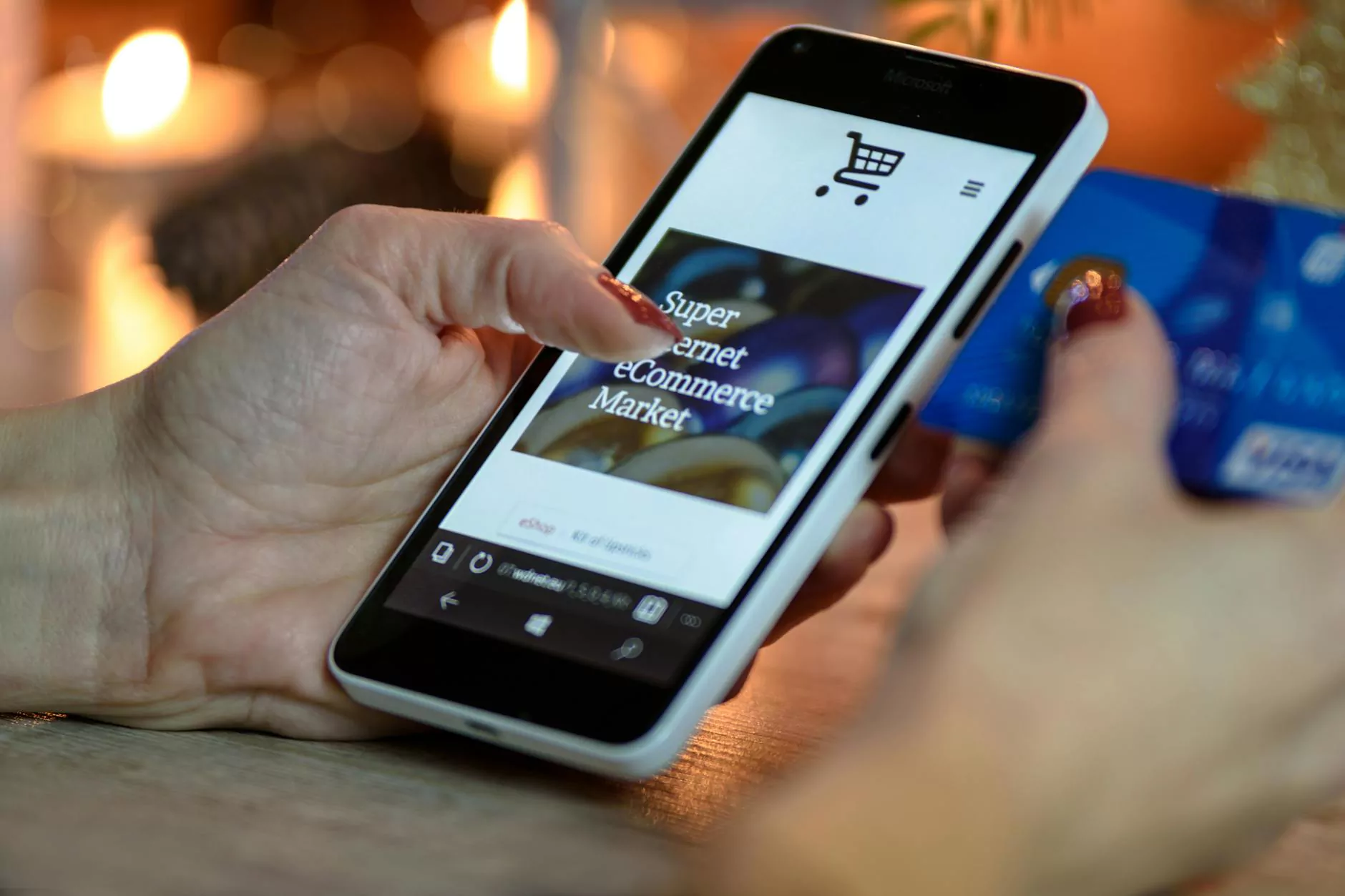 Welcome to SEO Tycoon, the leading provider of SEO services in Dallas! In this comprehensive guide, we will delve into the crucial topic of web accessibility. Discover how you can optimize your website to ensure it is accessible to all users, including those with disabilities.
Understanding Web Accessibility
Web accessibility refers to the inclusive practice of designing and developing websites that can be used by individuals with disabilities. It aims to provide equal access to information and functionalities for everyone, regardless of their physical or cognitive abilities.
As an SEO Tarcoon, DFW SEO, and Dallas SEO web design expert, we understand the importance of web accessibility in today's digital landscape. By making your website accessible, you not only enhance user experience but also adhere to legal and ethical guidelines.
The Benefits of Web Accessibility
Implementing web accessibility features offers numerous benefits for your business:
1. Expanded Audience Reach
By ensuring your website is accessible to all users, you open doors to a larger audience. People with disabilities make up a significant portion of the population, and optimizing your site for accessibility allows you to tap into this untapped market segment.
2. Improved SEO Performance
Did you know that web accessibility is closely linked with search engine optimization? Search engines, like Google, prioritize websites that are inclusive and user-friendly. By incorporating accessibility features, you create a positive user experience that can boost your SEO rankings.
3. Enhanced User Experience
Web accessibility is all about creating an intuitive and seamless experience for website visitors. By implementing accessibility features such as alternative text for images, clear navigation, and captions for videos, you make your website easier to navigate and understand for all users.
4. Meeting Legal and Ethical Obligations
Several countries, including the United States, have laws in place requiring websites to be accessible to individuals with disabilities. By ensuring your website meets these legal obligations, you protect your business from potential lawsuits and demonstrate your commitment to inclusivity.
Key Components of Web Accessibility
When considering web accessibility, it's essential to focus on the following key components:
1. Text Alternatives
Provide descriptive alternative text for images, ensuring that users with visual impairments can understand the content.
2. Keyboard Accessibility
Ensure that all website functionalities can be accessed and operated using a keyboard, catering to individuals with mobility impairments.
3. Color Contrast
Choose color combinations that provide sufficient contrast, making it easier for users with visual impairments to read and navigate your website.
4. Clear and Consistent Navigation
Design an intuitive navigation structure that allows users to move through your website easily. Use heading tags to create logical hierarchies.
5. Video and Audio Accessibility
Include closed captions for videos and provide transcripts for audio content, ensuring individuals with hearing impairments can access the information.
6. Forms and Interactions
Make sure all form fields are properly labeled and provide clear instructions, enabling individuals with cognitive disabilities to complete tasks without confusion.
Partner with SEO Tycoon for Dallas SEO Marketing
At SEO Tycoon, we are committed to helping businesses succeed online by providing top-notch SEO services in Dallas. With expertise in web accessibility and SEO marketing, we can ensure your website ranks higher and attracts more organic traffic.
If you're looking for a trusted partner to enhance your online presence, choose SEO Tycoon. Contact us today to learn how our tailored strategies can drive your business forward.
Rank Higher with SEO Tarcoon and DFW SEO Services
Explore the world of SEO Tarcoon and DFW SEO services with SEO Tycoon. Our team of experts specializes in optimizing websites for search engines, ensuring your website appears in top search results. With our proven track record, we can help you outrank your competitors and boost your business.
Choose Dallas SEO Web Design for Success
Your website's design plays a vital role in attracting and engaging users. With our Dallas SEO web design expertise, we create visually appealing and user-friendly websites that not only meet web accessibility standards but also captivate your target audience. From responsive layouts to intuitive navigation, we have you covered.
In conclusion, web accessibility is no longer an option but a necessity for modern businesses. By optimizing your website for accessibility, you unlock a plethora of benefits, including expanded audience reach, improved SEO performance, and enhanced user experience. Partner with SEO Tycoon, the leading provider of SEO services in Dallas, and unleash the full potential of your online presence.