What's New in WCAG 2.1 - The Guidelines Explained
Sep 25, 2018
Resources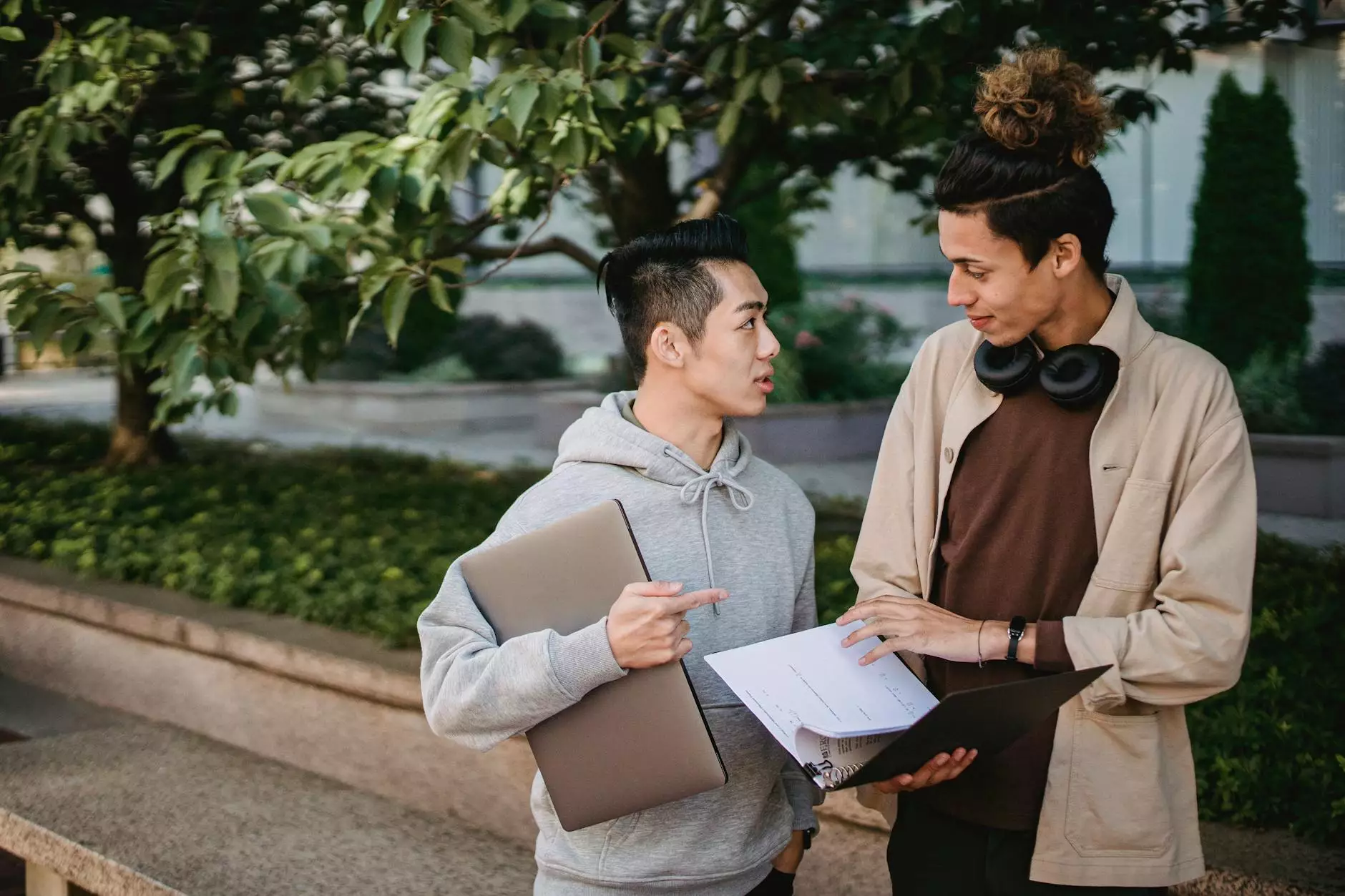 Welcome to SEO Tycoon, your trusted partner in the ever-evolving world of SEO and web design. In this article, we will delve into the latest updates and improvements in WCAG 2.1, providing you with a comprehensive understanding of the guidelines and how they can positively impact your website's success.
Understanding WCAG 2.1
WCAG (Web Content Accessibility Guidelines) 2.1 is an internationally recognized standard that ensures websites are accessible to a wide range of people, including those with disabilities. These guidelines build upon WCAG 2.0, incorporating new success criteria that address the evolving needs of users in the digital landscape.
With the rapid advancement of technology and the increasing importance of inclusivity, WCAG 2.1 sets the stage for enabling a seamless user experience for all individuals, regardless of their abilities. By implementing these guidelines, you can enhance the usability, functionality, and accessibility of your website, which ultimately improves user satisfaction and drives organic traffic to your digital presence.
Key Updates and Improvements in WCAG 2.1
WCAG 2.1 introduces several new success criteria that tackle accessibility challenges not adequately addressed in the previous version. Let's take a closer look at some of these key updates:
1. Mobile Accessibility
In today's mobile-centric world, it is imperative to optimize your website for mobile devices. WCAG 2.1 provides specific guidelines to ensure websites are mobile-friendly, enhancing the user experience on smartphones, tablets, and other mobile devices. By implementing these guidelines, your website will adapt seamlessly to different screen sizes, making it accessible to a wider audience.
2. Improved Contrast Ratios
WCAG 2.1 places greater emphasis on color contrast ratios, making it easier for individuals with visual impairments to read and perceive content. By ensuring an adequate contrast between text and background colors, you enhance readability and ensure information is accessible to all users, regardless of their visual capabilities.
3. Visual Presentation Control
With WCAG 2.1, you have greater control over the visual presentation of your website content. New guidelines allow users to customize and adjust text spacing, font sizes, and other presentation aspects. This flexibility ensures that individuals with visual impairments or reading difficulties can personalize the content presentation according to their individual preferences, promoting a truly inclusive browsing experience.
4. Enhanced Keyboard Navigation
WCAG 2.1 recommends improved keyboard accessibility to accommodate users who rely on keyboard navigation instead of a mouse or touchscreen. By ensuring all interactive elements and functionalities can be accessed and operated solely through a keyboard, you enable individuals with motor disabilities or limited dexterity to navigate your website effortlessly.
5. Audio Control Requirements
For websites with audio content or multimedia elements, WCAG 2.1 provides specific guidelines to ensure audio control is easily accessible and adjustable. This enables individuals with hearing impairments to customize audio settings based on their specific requirements, enhancing their overall user experience.
Benefits of Implementing WCAG 2.1 Guidelines
Now that we've explored the key updates in WCAG 2.1, let's discuss the potential benefits your website can gain by implementing these guidelines:
1. Improved User Experience
By adhering to WCAG 2.1 guidelines, you enhance the overall user experience of your website. Accessible websites provide a user-friendly interface, allowing visitors to easily navigate, comprehend, and interact with your content. This positive experience promotes longer visit durations, lower bounce rates, and increased engagement, all of which contribute to improved search engine rankings.
2. Expanded Audience Reach
Implementing WCAG 2.1 guidelines ensures that your website caters to a broader audience, including individuals with disabilities. Making your content accessible to all users positions your website as inclusive and trustworthy, extending your reach to potential customers who prioritize and value inclusive practices.
3. Compliance with Legal Standards
WCAG 2.1 guidelines align with legal requirements for website accessibility in many countries. Ensuring your website meets these standards helps you avoid potential legal conflicts and ensures that your digital presence remains compliant with accessibility laws, fostering a positive reputation for your brand.
4. Enhanced SEO Performance
Search engines, such as Google, recognize and reward websites that prioritize accessibility. By implementing WCAG 2.1 guidelines, you signal to search engines that your website is optimized for a diverse user base, potentially improving your organic search rankings. The higher your website ranks, the greater the visibility and traffic it receives.
Partner with SEO Tycoon for WCAG 2.1 Implementation
At SEO Tycoon, we understand the importance of staying ahead in the competitive digital landscape. Our team of highly skilled SEO experts and web designers are well-versed in WCAG 2.1 guidelines, ensuring that your website meets the highest accessibility standards while boosting your online presence.
By partnering with SEO Tycoon, you gain access to a tailored strategy that combines technical expertise, creative design, and comprehensive implementation of WCAG 2.1 guidelines. Our meticulous approach helps your website stand out, outranking your competitors and attracting more qualified organic traffic.
Take the next step in optimizing your website's accessibility and SEO performance. Contact SEO Tycoon today to unlock the potential of WCAG 2.1 and ensure your digital success.