How Credit Unions Can Make Their Website ADA Compliant
Dec 28, 2019
Resources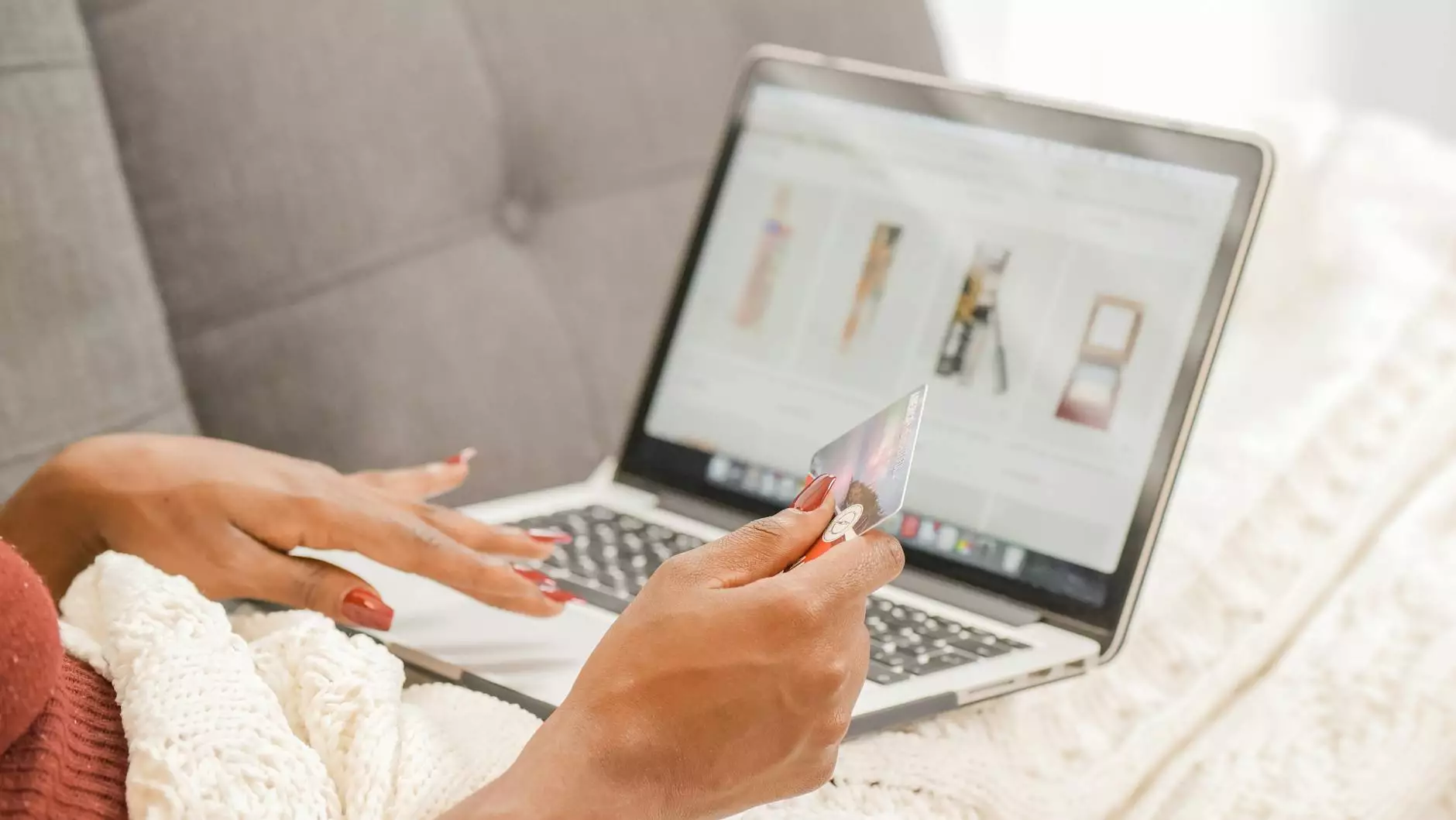 Welcome to SEO Tycoon, the leading provider of web design and SEO marketing services in Dallas. In this guide, we will explore the importance of making your credit union's website ADA compliant. With our expertise in web accessibility and search engine optimization, we will help you discover the essential steps to enhance your online presence while ensuring equal access for all users.
Understanding ADA Compliance
The Americans with Disabilities Act (ADA) was established in 1990 to protect the rights of individuals with disabilities and ensure they have equal access to public spaces, products, and services. This includes websites, which have become essential for businesses and organizations to reach their audience.
As a credit union, it is crucial to prioritize website accessibility to provide an inclusive online experience. By making your website ADA compliant, you not only meet legal requirements but also engage with a wider audience, enhance user experience, and improve your search engine rankings.
The Impact of ADA Compliance on SEO
Search engine optimization (SEO) is a key aspect of digital marketing, aimed at improving your website's visibility and organic rankings on search engine results pages (SERPs). However, many credit unions overlook the connection between ADA compliance and SEO.
Google, the most popular search engine, puts significant emphasis on user experience, including website accessibility. ADA compliance aligns with Google's guidelines of providing a better online experience for all users, regardless of their abilities. By optimizing your credit union's website for accessibility, you not only cater to users with disabilities but also positively influence your search rankings.
Steps to Make Your Credit Union Website ADA Compliant
1. Conduct an Accessibility Audit
Start by performing a comprehensive accessibility audit of your credit union's website. Identify areas that need improvement, such as text alternatives for images, proper use of headings, and clear navigation. Consult an experienced web design and SEO marketing agency like SEO Tycoon to conduct a thorough audit and guide you in the process.
2. Provide Alternative Text for Images
Adding alternative text, also known as alt text, to images is essential for users who rely on screen readers or have visual impairments. Descriptive alt text gives users a clear understanding of the image's content and enhances their browsing experience.
3. Use Appropriate Headings and Hierarchy
Organize your website content using proper HTML headings (H1, H2, H3, etc.). Clear headings help screen readers and search engines understand the structure of your website and provide a straightforward user experience.
4. Ensure Keyboard Accessibility
Make sure your website is fully navigable using a keyboard alone. Users with motor disabilities may rely on keyboard navigation instead of a mouse. Ensure that all interactive elements, menus, and forms can be accessed and used effectively without a mouse.
5. Provide Transcripts and Captions for Multimedia
For multimedia content such as videos and podcasts, provide transcripts or captions. This enables users who are deaf or hard of hearing to understand the content being presented. Additionally, it improves your website's SEO by including text-based content that search engines can index.
6. Implement Descriptive Link Text
Use descriptive and concise link text that accurately reflects the destination page. Avoid generic phrases like "click here" and instead provide meaningful context. Descriptive link text benefits users with screen readers and improves your website's SEO by utilizing relevant keywords.
7. Optimize Color Contrast
Ensure sufficient color contrast between the text and background elements of your website. This aids users with visual impairments or color deficiencies in reading and comprehending your content. It also contributes to a visually appealing design that enhances the overall user experience.
8. Provide Alternative Accessible Content Formats
Consider offering alternative accessible content formats, such as downloadable PDFs in addition to web pages. Some users may prefer or require specific formats for accessibility reasons. Offering multiple options helps accommodate diverse user needs.
Partner with SEO Tycoon for ADA Compliance and SEO Excellence
As a credit union, prioritizing website accessibility and ADA compliance is not only a legal requirement but also a smart business decision. By making your website inclusive and accessible, you can broaden your audience, enhance user satisfaction, and improve your search engine rankings.
At SEO Tycoon, our team of experts specializes in web design, SEO marketing, and ADA compliance. We have a proven track record of helping businesses in the Dallas area and beyond achieve online success. Contact us today to learn how we can assist you in making your credit union's website ADA compliant and improve your overall search rankings.
Remember, by investing in ADA compliance, you are not only fulfilling legal obligations but also positioning your credit union for long-term success in the increasingly digital-driven world.