10 B2B Website Design Trends That are Driving Conversions
Sep 3, 2018
Resources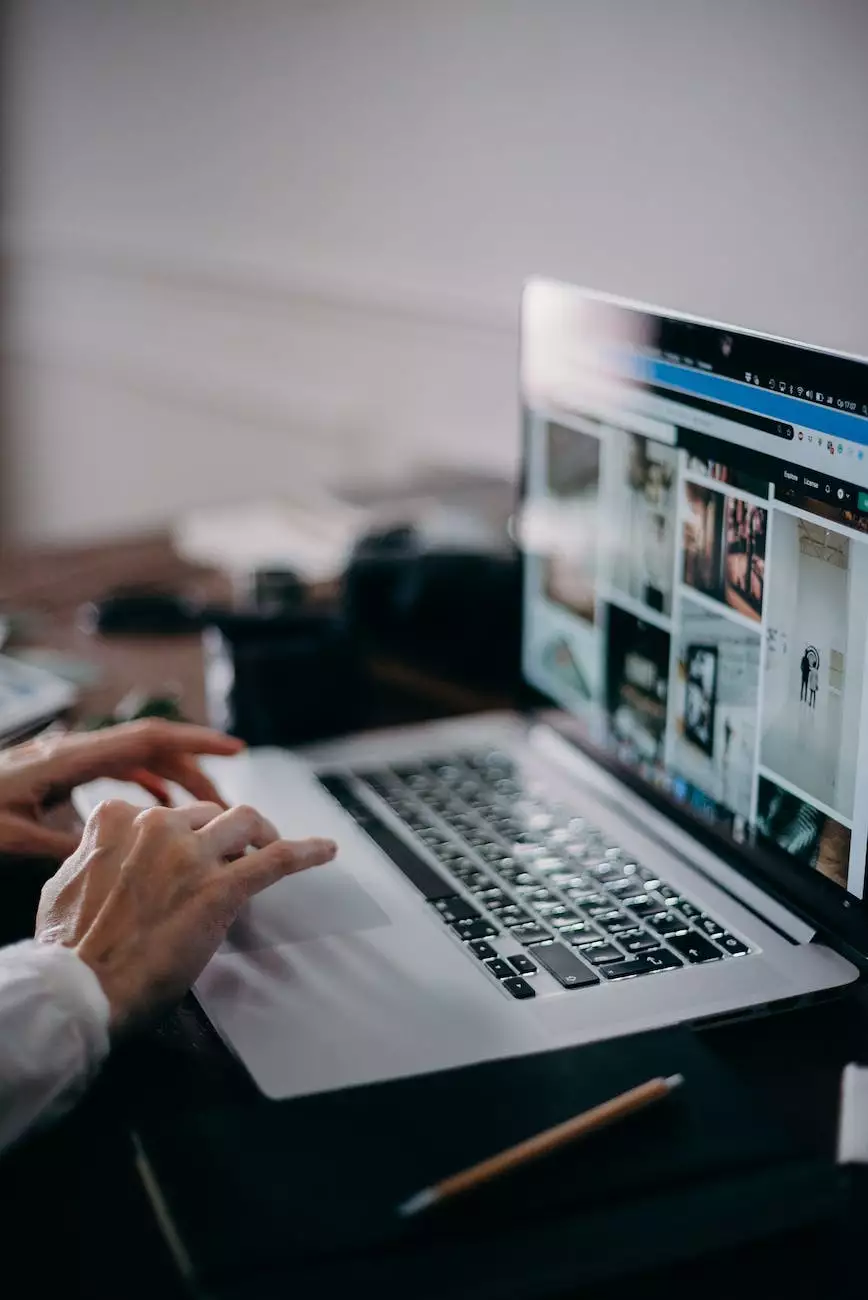 As a prominent digital marketing agency specializing in SEO services in Dallas, Texas, SEO Tycoon understands the importance of staying ahead in the competitive online landscape. With our expertise in SEO, web design, and marketing, we can help your B2B company drive valuable conversions and generate significant ROI through effective website design strategies. In this article, we will unveil the top 10 B2B website design trends that are proven to drive conversions and boost your online presence.
1. Responsive Design
One critical trend that you should prioritize is adopting a responsive design for your B2B website. With the increasing usage of mobile devices, it is crucial to provide a seamless user experience across all screen sizes. A responsive design ensures that your website adapts and functions flawlessly on smartphones, tablets, and desktops, leading to higher engagement and better conversion rates.
2. Minimalistic and User-Friendly Layouts
Simplicity is key when it comes to B2B website design. Users often have limited time and prefer easily navigable websites. Opt for clean, minimalistic layouts that prioritize essential information and improve user experience. A clutter-free website design enhances readability, enabling visitors to find the information they need quickly. This directly contributes to higher conversion rates.
3. Compelling Visuals and Imagery
Visuals play a vital role in capturing users' attention and conveying your brand message effectively. Integrate high-quality images, videos, and infographics to make your website visually appealing. Engaging visuals not only help in driving conversions but also leave a lasting impression on users, increasing their likelihood of recommending your B2B services to others.
4. Clear and Concise Call-to-Actions (CTAs)
A strong call-to-action is essential for guiding visitors towards the desired conversion goals. Incorporate compelling CTAs that clearly communicate what action visitors should take. Precise and action-oriented CTAs, such as "Request a Free Consultation" or "Start Your Free Trial Now," instill a sense of urgency and motivate users to take the desired action, leading to increased conversions.
5. Personalized User Experiences
Providing personalized user experiences can significantly impact your conversion rates. Implement features like dynamic content, personalized recommendations, and targeted messaging based on user behavior and preferences. Tailoring the user experience builds trust, enhances engagement, and ultimately drives conversions by catering to each visitor's specific needs.
6. Integration of Live Chat and Chatbots
Engaging with your website visitors in real-time can greatly improve conversions. Incorporate live chat and chatbot functionalities to offer instant assistance and address any queries or concerns. By providing prompt and personalized support, you can nurture potential leads and guide them towards conversion.
7. Social Proof and Testimonials
Building trust is crucial for B2B conversions. Integrate social proof elements, such as customer testimonials, case studies, and online reviews, to showcase your expertise and reliability. Positive feedback from satisfied customers helps establish credibility and reduces skepticism, directly influencing conversion rates.
8. Fast Load Times and Optimal Performance
A slow-loading website can significantly hinder conversions. Optimize your website's performance by minimizing page load times and improving overall speed. Users expect websites to load within seconds, and a delay can lead to frustration and abandonment. Ensure your website is optimized for speed to maximize conversions.
9. Content that Addresses Pain Points
Invest in high-quality, informative content that addresses the pain points and challenges faced by your target audience. Create insightful blog posts, whitepapers, and case studies that demonstrate your industry knowledge and expertise. By providing valuable content, you establish your brand as a trusted authority, increasing the likelihood of conversions.
10. Streamlined Checkout Processes
If your B2B website includes e-commerce functionality, streamlining the checkout process is vital for maximizing conversions. Simplify the steps required to complete a purchase, minimize form fields, and provide clear instructions. A hassle-free and intuitive checkout process reduces friction and increases the likelihood of successful conversions.
Choose SEO Tycoon for Your B2B Website Design Needs
When it comes to driving conversions and enhancing your online presence, SEO Tycoon is your trusted partner. As a leading SEO and web design agency in Dallas, Texas, we specialize in creating B2B websites that leverage the latest design trends to maximize conversions. Contact us today for a free consultation and let us help you achieve your business goals.
SEO Tycoon | Business and Consumer Services - SEO services
Serving clients in Dallas, Texas and beyond
Contact us: Email: [email protected] | Phone: (123) 456-7890