Website Accessibility - Boost Your Online Presence
Apr 3, 2023
Resources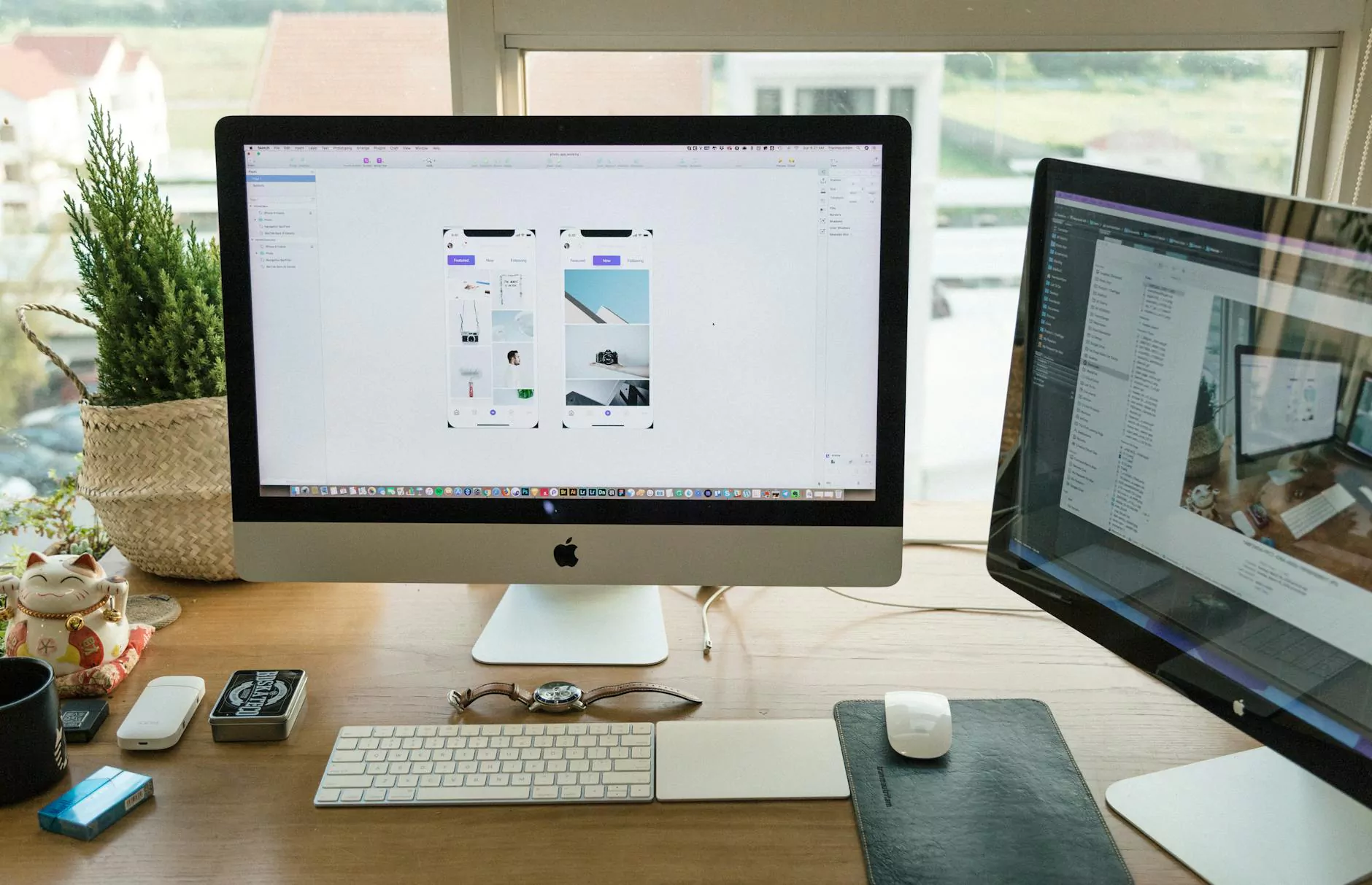 Welcome to SEO Tycoon, a leading provider of business and consumer services in the Dallas area. Our team of SEO experts specializes in optimizing websites to improve their rankings on search engine results pages (SERPs). In this digital age, having a website that is accessible to all users is crucial for attracting and retaining customers. That's where our website accessibility services come into play.
The Importance of Website Accessibility
Website accessibility refers to the practice of making websites usable and accessible by people with various disabilities. It involves ensuring that individuals with visual impairments, hearing impairments, motor disabilities, cognitive impairments, and other disabilities can use and navigate your website effectively. By making your website accessible, you not only expand your potential customer base but also demonstrate a commitment to inclusivity and equal access to information for all.
How Website Accessibility Impacts SEO
Website accessibility has a direct impact on your website's search engine optimization (SEO) efforts. Search engines like Google prioritize user experience, and a website that is accessible to all users tends to have better SEO rankings. Here's how website accessibility positively affects your SEO:
Improved User Experience: When your website is accessible, users can easily navigate and interact with your content. This positive user experience leads to longer on-site engagement, lower bounce rates, and increased conversions, all of which can boost your SEO rankings.
Increased Organic Traffic: By making your website accessible, you open the doors for a wider audience to discover and visit your website. This broader reach can result in increased organic traffic, a key driver of higher search rankings.
Enhanced Website Credibility: An accessible website sends a positive signal to both users and search engines. It helps establish your website's credibility, authority, and trustworthiness, factors that search engines consider when determining rankings.
Our Comprehensive Website Accessibility Services
At SEO Tycoon, we understand the importance of website accessibility in today's digital landscape. That's why we offer comprehensive website accessibility services tailored to your specific needs. Our experienced team will work closely with you to ensure that your website meets the necessary accessibility standards and guidelines. Here are some key features of our website accessibility services:
1. Accessibility Audit
Our specialists will conduct a thorough accessibility audit of your website to assess its current level of compliance with accessibility standards. They will identify any accessibility barriers and provide detailed recommendations for necessary improvements.
2. Design Optimization
We will optimize your website's design to ensure that it is visually appealing and user-friendly, while also being accessible. This includes optimizing font sizes, color contrasts, and overall layout to accommodate individuals with visual impairments or cognitive disabilities.
3. Multimedia Enhancement
Our team will ensure that multimedia elements on your website, such as images, videos, and audio files, are accessible to all users. This involves providing alternative text descriptions, captions, and transcripts to make these elements perceivable and understandable.
4. Navigation and Structure Improvements
We will review and improve your website's navigation and structure to enhance the ease of use for all users. This includes optimizing menus, headings, and labels, making it easier for individuals with motor disabilities or screen reader users to navigate and understand your content.
5. Assistive Technology Compatibility
We will ensure that your website is compatible with assistive technologies commonly used by individuals with disabilities. This includes testing keyboard navigation, screen reader compatibility, and other functionalities to guarantee a seamless user experience for all.
6. Ongoing Monitoring and Maintenance
Website accessibility is an ongoing process, and we are committed to staying up-to-date with accessibility standards and guidelines. We offer ongoing monitoring and maintenance services to ensure that your website remains accessible as you update and modify your web content.
Why Choose SEO Tycoon for Website Accessibility?
With numerous digital marketing agencies offering website accessibility services, you may wonder why SEO Tycoon stands out from the competition. Here's why we are your trusted partner for all your website accessibility needs:
Proven Expertise: Our team comprises highly skilled SEO professionals with extensive experience in website accessibility. We stay up-to-date with the latest industry trends and accessibility guidelines, ensuring that you receive the highest quality service.
Customized Solutions: We understand that each business is unique, and our website accessibility services are tailored to your specific requirements. We take the time to understand your business goals and create a customized plan that aligns with your objectives.
Measurable Results: At SEO Tycoon, we believe in transparency and delivering measurable results. We provide regular reports and analytics so that you can track the progress and effectiveness of our website accessibility services.
Exceptional Customer Support: Our dedicated customer support team is available to address any questions or concerns you may have throughout the website accessibility process. We are committed to your satisfaction and success.
Don't let website accessibility hinder your online presence. Contact SEO Tycoon today to discuss how our website accessibility services can improve your website's visibility, user experience, and SEO rankings. Let us help you create an inclusive digital space that welcomes and serves all users.