10 Tips for Generating Top of the Funnel Leads
Nov 25, 2022
Resources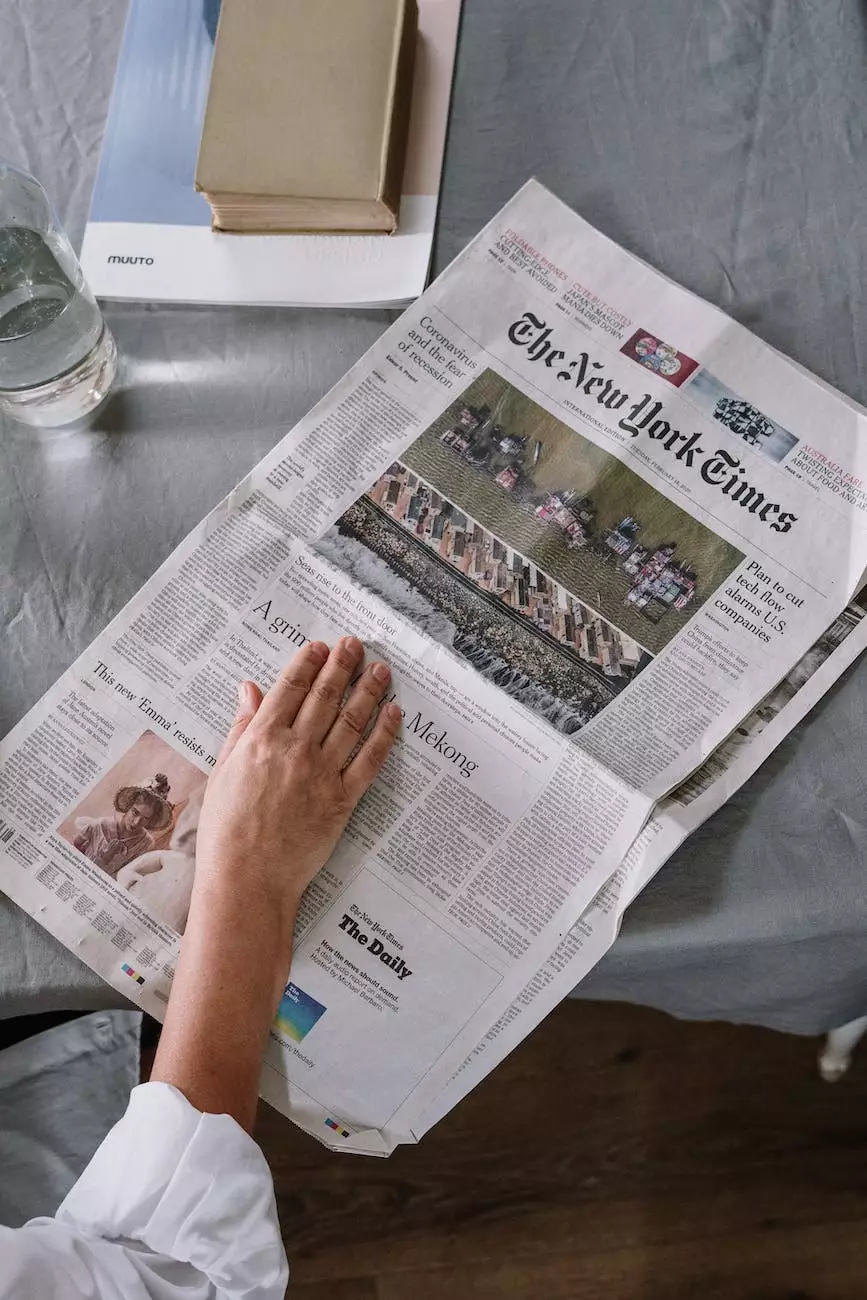 Welcome to SEO Tycoon, a trusted name in the world of SEO services and web design! In this article, we will share with you the top 10 tips for generating high-quality top of the funnel leads. Our comprehensive guide will provide you with valuable insights and strategies to enhance your SEO marketing efforts in the Dallas area and beyond.
1. Understand Your Target Audience
When it comes to lead generation, understanding your target audience is key. Analyze their demographics, preferences, and buying behavior to create tailored marketing campaigns that resonate with them. At SEO Tycoon, we conduct in-depth research to identify your ideal customer profile and customize your online presence accordingly.
2. Optimize your Website for Search Engines
Optimizing your website is crucial for ranking high on search engine result pages (SERPs). Our team of experts at SEO Tycoon implements proven SEO techniques such as on-page optimization, keyword research, and link building to improve your website's visibility and drive organic traffic.
3. Create High-Quality and Engaging Content
Content is king in the digital world. Producing relevant and valuable content not only attracts readers but also establishes your authority in your industry. Our skilled copywriters at SEO Tycoon can create compelling blog posts, articles, and website copy that engage your target audience and drive conversions.
4. Utilize Social Media Platforms
Social media platforms provide excellent opportunities to connect with potential customers and promote your brand. We help you develop a robust social media strategy to engage your audience, drive traffic to your website, and generate leads through platforms like Facebook, Twitter, and LinkedIn.
5. Implement Local SEO Strategies for Dallas Area
If you are targeting customers specifically in the Dallas area, implementing local SEO strategies is vital. Our team at SEO Tycoon specializes in local SEO optimization, including optimizing your Google My Business profile, targeting local keywords, and ensuring accurate business listings across directories.
6. Leverage Email Marketing Campaigns
Email marketing remains one of the most effective methods to nurture leads and convert them into customers. We assist you in creating personalized email marketing campaigns, utilizing automation tools, and crafting compelling newsletters to keep your audience engaged and interested in your offerings.
7. Optimize Landing Pages
Landing pages play a crucial role in lead generation. Our web design experts at SEO Tycoon create visually appealing and user-friendly landing pages that capture visitors' attention and encourage them to take action. We optimize these pages to align with your SEO goals and generate high-quality leads.
8. Implement Pay-Per-Click (PPC) Advertising
While SEO may take some time to show results, PPC advertising can provide immediate exposure to your website. Our PPC specialists at SEO Tycoon carefully analyze your target keywords, create engaging ad copies, and monitor campaign performance to drive relevant traffic and generate top-of-the-funnel leads.
9. Monitor and Analyze Results
Regularly monitoring and analyzing your SEO and marketing efforts is crucial to identify areas of improvement and optimize your lead generation strategies. At SEO Tycoon, we provide comprehensive analytics reports, track key metrics, and adjust your campaigns based on data-driven insights, ensuring continuous growth and success.
10. Partner with SEO Tycoon for Exceptional Results
As a leading provider of SEO services and web design in Dallas, SEO Tycoon has a proven track record of helping businesses generate top-of-the-funnel leads and maximize their online presence. With our expertise and personalized strategies, we can elevate your brand's visibility, attract relevant traffic, and convert visitors into valuable leads.
Are you ready to take your lead generation to the next level? Contact SEO Tycoon today and let's discuss how we can help you achieve remarkable results in your SEO marketing and web design endeavors.