SEO Tycoon - HVAC Company Digital Marketing
Jun 4, 2019
Services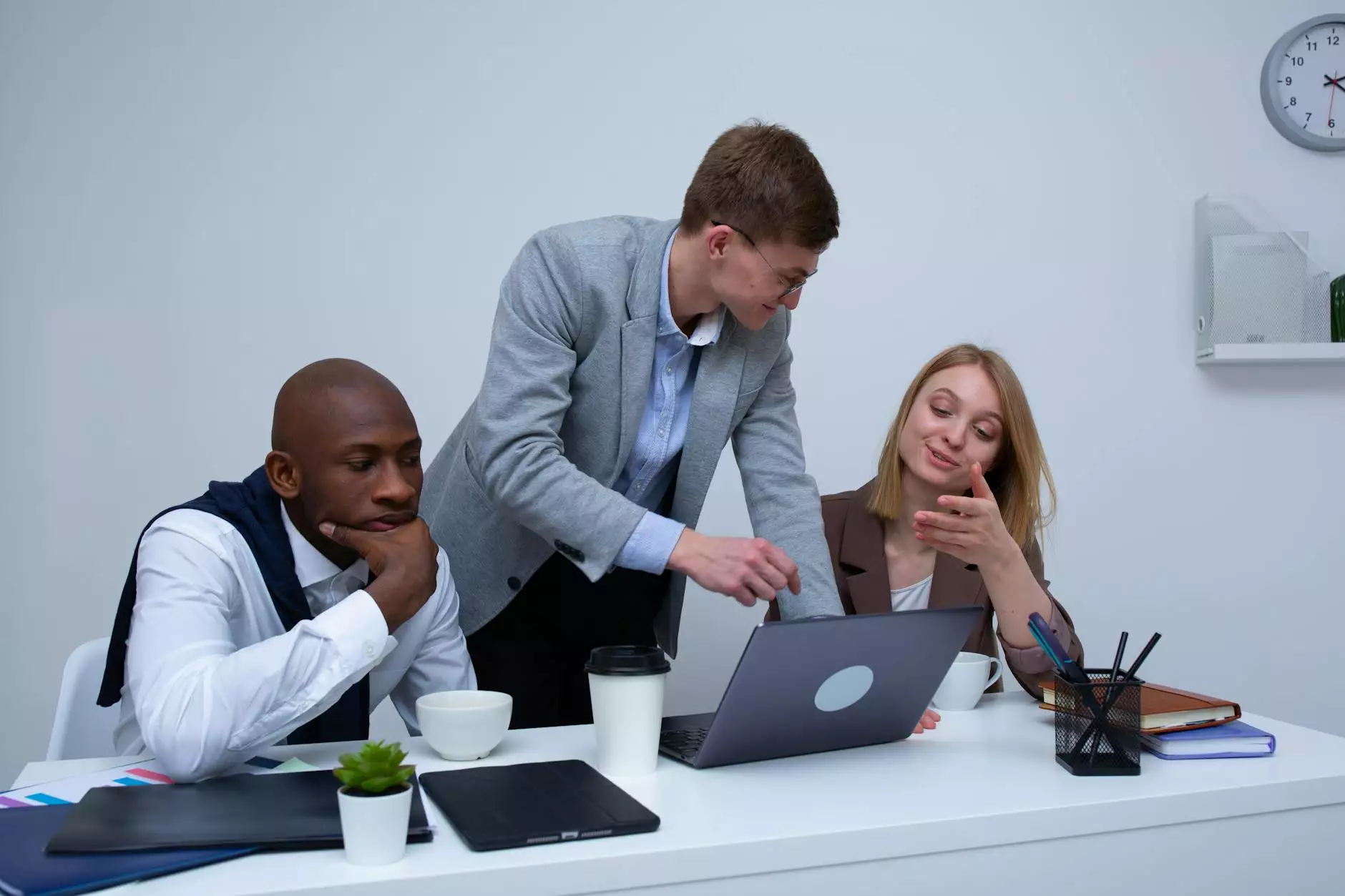 Drive Your HVAC Business to Success with Powerful SEO Strategies
Welcome to SEO Tycoon, the leading provider of cutting-edge digital marketing solutions for HVAC companies in the Dallas-Fort Worth (DFW) area. Our team of SEO experts understands the unique challenges faced by HVAC businesses in today's competitive online landscape, and we're here to help you rise above your competitors and attract more customers than ever before.
Your Partner in SEO Excellence
At SEO Tycoon, we know that a strong online presence is vital for the success of any HVAC company. With our expertise in search engine optimization (SEO), web design, and marketing, we can optimize your website to achieve higher visibility and drive targeted traffic to your business. Our goal is to enhance your online brand, improve your search rankings, and ultimately increase your customer base.
Why Choose SEO Tycoon?
When it comes to HVAC company digital marketing, choosing the right partner is crucial. Here's why SEO Tycoon stands out from the competition:
1. Experience and Expertise
With years of experience in the field of SEO and digital marketing, our team has honed their skills and techniques to deliver exceptional results. We stay up-to-date with the latest industry trends and algorithms, ensuring that our strategies are always effective and compliant with search engine guidelines.
2. Comprehensive SEO Services
SEO Tycoon offers a wide range of services tailored specifically for HVAC companies. From keyword research and on-page optimization to content creation and link building, we have all the tools necessary to boost your search rankings and increase organic traffic to your website.
3. Customized Strategies for Success
We understand that every HVAC business is unique, and we take a personalized approach to develop strategies that align with your specific goals and target audience. By analyzing your competitors, conducting thorough keyword research, and optimizing your website's structure and content, we will ensure that your online presence is strong and appealing to both search engines and potential customers.
4. Transparent and Measurable Results
Transparency is at the core of our business. We provide regular reports on the progress of your SEO campaigns, allowing you to monitor the effectiveness of our strategies. Our data-driven approach ensures that you can see the tangible results of our efforts, from increased website traffic to higher conversion rates.
Our Proven SEO Process
At SEO Tycoon, we follow a systematic approach to deliver outstanding SEO results for HVAC companies:
1. In-depth Website Analysis
We begin by conducting a thorough analysis of your website to identify any technical issues, content gaps, or areas for improvement. By understanding your website's strengths and weaknesses, we can formulate a solid SEO strategy.
2. Keyword Research and Analysis
Our team will perform extensive keyword research to identify the most relevant and profitable terms for your business. By targeting the right keywords, we ensure that your website attracts highly qualified traffic with a higher likelihood of conversion.
3. On-page Optimization
We optimize your website's meta tags, headings, URLs, and content to ensure that search engines can easily crawl and understand your site's relevance. This includes optimizing page titles, meta descriptions, and image alt tags to enhance both user experience and search engine visibility.
4. Compelling Content Creation
A key aspect of successful SEO is engaging and informative content. Our team of skilled copywriters will create high-quality, keyword-rich content that not only appeals to search engines but also provides value to your website visitors. These informative articles, blog posts, and service pages serve as a powerful tool to establish your HVAC company as an industry authority.
5. Link Building and Authority Building
Building quality backlinks from authoritative websites is a crucial component of effective SEO. Our team employs ethical link building strategies to enhance your website's credibility and improve your search rankings. By securing relevant, high-quality links, we increase your visibility and attract more potential customers.
6. Ongoing Optimization and Monitoring
SEO is an ongoing process, and our team will continuously optimize and monitor your website's performance. We analyze data, track keyword rankings, and stay updated on algorithm changes to make necessary adjustments and ensure sustained success.
Contact SEO Tycoon Today!
If you're ready to take your HVAC company to new heights, SEO Tycoon is here to help. With our comprehensive SEO services and expertise in digital marketing, we can transform your online presence and drive real results. Don't let your competitors dominate the search rankings – contact us today to get started!
SEO Tycoon - Business and Consumer Services - SEO services