What is WCAG 2.1 and Why It Matters On Your Website
Nov 15, 2019
Resources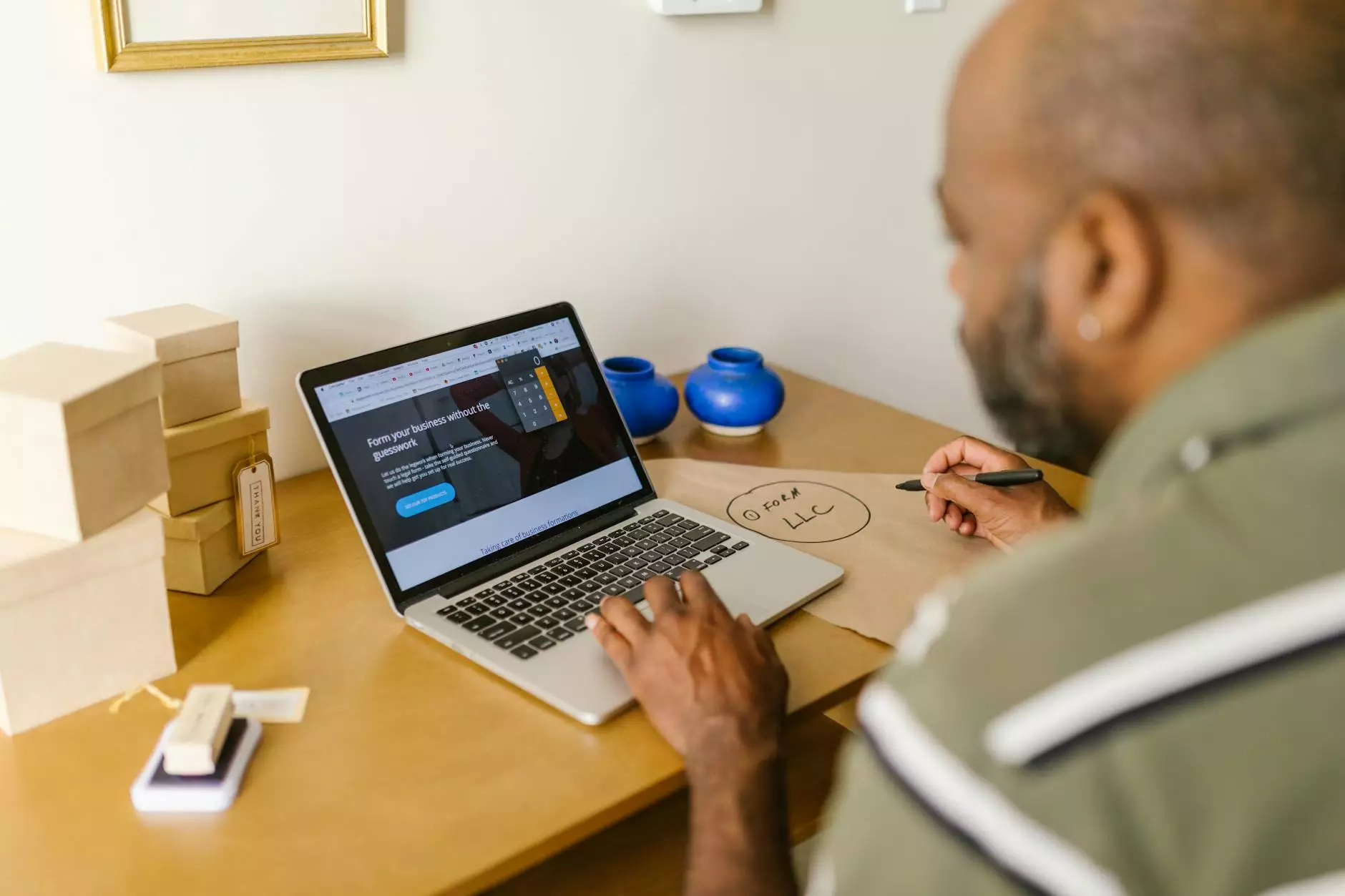 Welcome to SEO Tycoon, your leading provider of high-quality SEO services in the Dallas area. As a top-rated SEO agency, we understand the importance of staying ahead in the ever-changing digital landscape. Today, we want to shed light on the significance of WCAG 2.1 and why it matters for your website's success.
Understanding WCAG 2.1
WCAG stands for Web Content Accessibility Guidelines. It is a set of guidelines developed by the World Wide Web Consortium (W3C) to ensure that websites are accessible to all users, regardless of their disabilities or limitations. WCAG 2.1 is the latest version released in 2018, building upon the previous version, WCAG 2.0, with additional success criteria.
WCAG 2.1 focuses on four core principles: perceivable, operable, understandable, and robust. By following these principles, your website becomes accessible to a wider audience, including those with visual or hearing impairments, motor disabilities, cognitive limitations, and more.
The Importance of WCAG 2.1 for Your Website
Now, you may wonder why WCAG 2.1 matters for your website. The reasons are multi-faceted and directly impact not only your users but also your search engine rankings and overall online presence.
1. Enhanced User Experience
Implementing WCAG 2.1 guidelines means providing a better user experience for all visitors to your website. By ensuring your content is perceivable, operable, understandable, and robust, you create a seamless browsing experience that accommodates users with different abilities.
For instance, incorporating alt text for images allows visually impaired users to comprehend the content through screen readers. Providing clear and concise headings improves understanding for those with cognitive limitations. These accessibility features not only benefit disabled users but also enhance overall usability for everyone, leading to higher user engagement and satisfaction.
2. Legal Compliance
Accessibility is more than just good practice; it's a legal requirement. In many countries, including the United States, websites are required to comply with web accessibility standards to ensure equal access for all. Failure to meet these standards can result in legal consequences and potential lawsuits, not to mention reputational damage to your business.
By adhering to WCAG 2.1 guidelines, you mitigate the risk of legal issues, demonstrating your commitment to inclusivity and accessibility. It's essential to prioritize accessibility to avoid legal complications and maintain a positive brand image.
3. SEO Benefits
As an SEO-driven agency, we understand the crucial role that web accessibility plays in search engine optimization. Search engines, like Google, prioritize websites that offer a seamless experience for all users. By implementing WCAG 2.1 guidelines, you signal to search engines that your website is user-friendly and accessible.
Accessible websites tend to have better website structure, clean code, and optimized content. These factors contribute to improved search engine visibility and higher rankings. Additionally, accessible websites often attract more inbound links and social media shares due to their usability, further boosting your SEO efforts.
Partner with SEO Tycoon for WCAG 2.1 Compliance
At SEO Tycoon, we take web accessibility seriously. Our team of SEO experts and high-end copywriters are well-versed in WCAG 2.1 guidelines and can help your website reach compliance. We offer top-notch SEO services in Dallas, ensuring that your website not only meets accessibility standards but also excels in search engine rankings.
From conducting accessibility audits to optimizing your website's structure and content for maximum visibility, we provide comprehensive solutions tailored to your business needs. Our strategic approach to SEO marketing in Dallas focuses on driving organic traffic, increasing conversions, and boosting your online presence.
Contact SEO Tycoon Today
If you're ready to enhance your website's accessibility and improve its search engine rankings, contact SEO Tycoon today. Our team is prepared to elevate your digital presence and help you outrank your competitors.
Don't settle for second best when it comes to SEO. Choose SEO Tycoon as your trusted partner for all your SEO and web design needs. Let us help you dominate the online landscape and achieve long-term success!