Infographic: Choosing the Right Colors for Your Website
Dec 24, 2022
Resources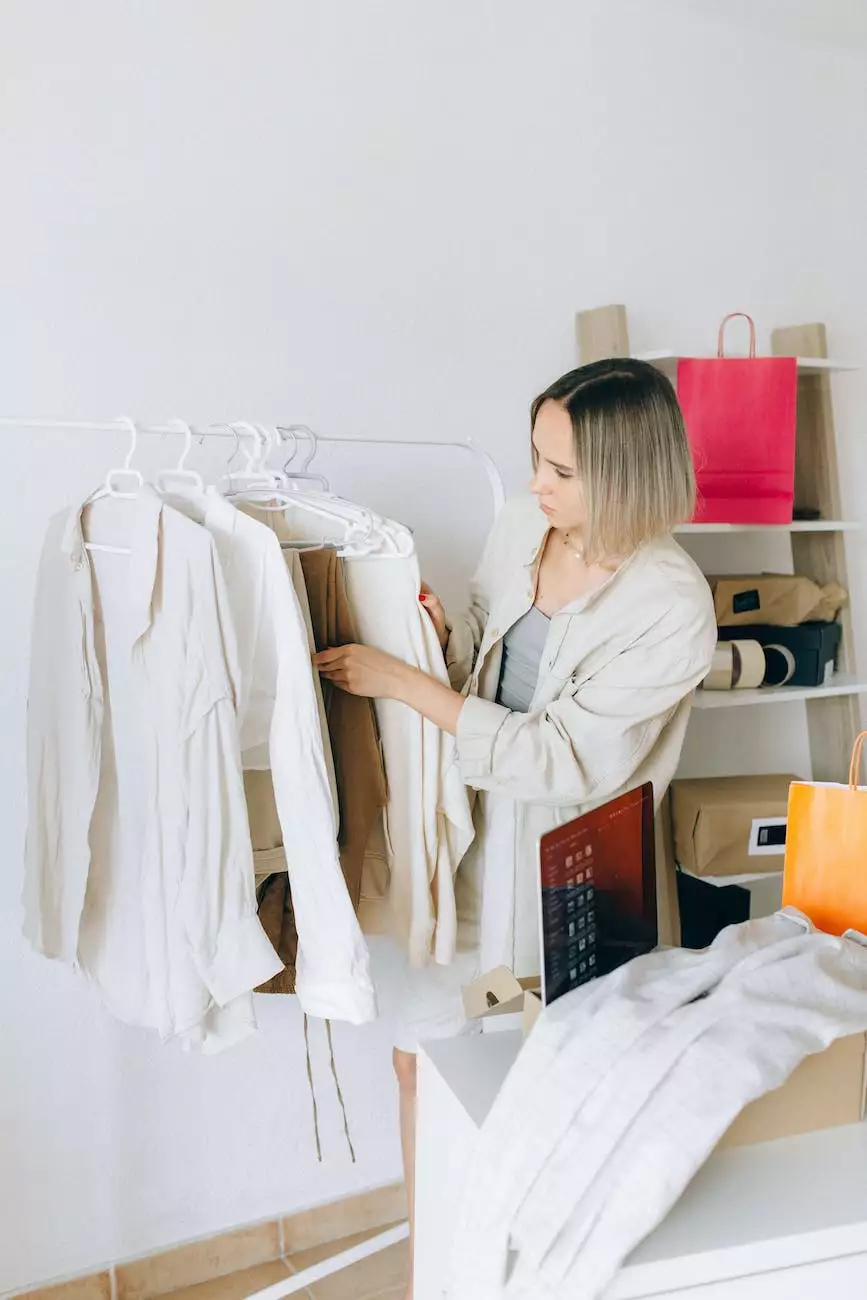 Introduction
Welcome to SEO Tycoon, the premier provider of SEO services in Dallas. In today's digital age, having an attractive and visually appealing website is crucial for the success of any business. One significant aspect of website design is choosing the right colors. In this infographic, we will guide you through the process of selecting the perfect colors for your website to enhance its overall aesthetic and improve user experience.
Understanding the Impact of Colors
Colors play a vital role in shaping perceptions, evoking emotions, and conveying messages. Each color has its psychological impact, and understanding these effects is crucial in creating a powerful and engaging website. Let's explore some popular colors and their associated meanings:
Red: Attention-Grabbing and Energetic
Red is a bold and energetic color that stimulates excitement and urgency. It can be used to grab attention and create a sense of urgency, making it suitable for call-to-action buttons or promotions.
Blue: Trustworthy and Professional
Blue is often associated with trust, reliability, and professionalism. It is commonly used by corporate organizations to instill confidence in their visitors. Consider incorporating shades of blue for business-oriented websites or financial institutions.
Green: Freshness and Growth
Green symbolizes nature, freshness, and growth. It is widely used in websites related to eco-friendly products, health, and wellness. If your business aligns with these themes, incorporating shades of green can help convey your message effectively.
Yellow: Optimism and Clarity
Yellow is a vibrant color associated with sunshine, optimism, and clarity. It can evoke a sense of happiness and cheerfulness. Incorporating yellow accents in your website design can create a positive and uplifting vibe.
Choosing the Right Color Scheme
Selecting the right color scheme for your website involves careful consideration of various factors. Here are some tips to help you make informed decisions:
1. Understand Your Brand Identity
Your color choices should align with your brand identity. Consider your company's mission, values, and target audience. Are you aiming for a professional, playful, or luxurious image? Understanding your brand will guide your color selection process.
2. Utilize Color Psychology
As discussed earlier, colors evoke emotions and influence behavior. Conduct thorough research on color psychology to ensure your chosen colors align with the intended message you want to convey to your visitors.
3. Consider Market and Competitor Analysis
Analyze your market and competitors' websites. Identify the common color schemes used in your industry. While it's essential to stand out, maintaining a degree of familiarity with your target audience can be advantageous.
4. Establish Contrast and Readability
Ensure your color choices provide sufficient contrast for readability. High contrasting colors can improve user experience and accessibility, making it easier for your visitors to navigate and consume your content.
5. Test Colors on Different Devices
Colors may appear differently on various devices and screens. Test your color choices on different platforms to ensure consistent and pleasing visuals across all devices.
Incorporating Colors in Your Web Design
Once you've finalized your color scheme, it's crucial to apply them effectively within your website design. Here are some essential elements to consider:
1. Logo and Branding
Incorporate your chosen colors into your logo and branding materials to maintain consistency and reinforce your brand identity. Your logo should be visually striking and memorable.
2. Navigation and Menus
Use colors strategically in your website's navigation and menus to guide users and enhance their browsing experience. Ensure the navigation elements are easily distinguishable and intuitive.
3. Headers and Headlines
Utilize bold and attention-grabbing colors for your headers and headlines to capture your visitors' attention. Make sure they are visually appealing and legible.
4. Background and Foreground
Find the perfect balance between your background and foreground colors, ensuring readability and an overall pleasing visual experience. High contrast can improve readability, while subtle background colors can provide an elegant touch.
5. Calls-to-Action
Enhance the effectiveness of your calls-to-action by using contrasting colors that stand out from the rest of your website's color scheme. Consider colors that naturally draw attention and prompt users to take action.
Contact SEO Tycoon for Professional SEO Marketing Services in Dallas
At SEO Tycoon, we understand the importance of an effective website design and the role color plays in enhancing user experience. As a leading provider of SEO services in Dallas, our team of experts can help you optimize your website, improve search rankings, and drive more traffic to your business. Contact us today for SEO Tarccon and DFW SEO services and stay ahead of your competition.