[Infographic] Image File Types Decoded (Updated)
Mar 17, 2018
Resources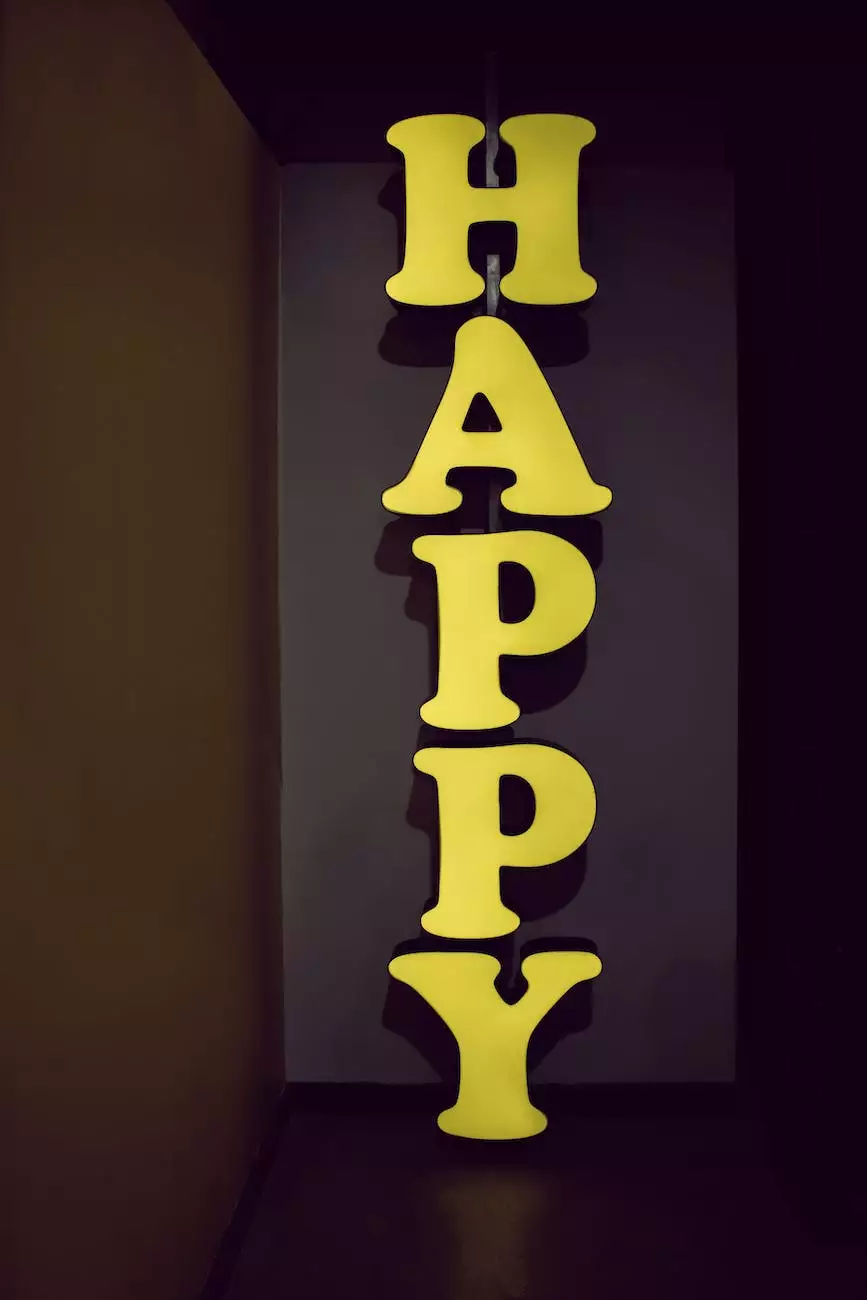 SEO Tycoon: Your Expert DFW SEO Web Design and Marketing Service Provider
Welcome to SEO Tycoon, the leading provider of DFW SEO web design and marketing services in the Dallas area. With our comprehensive expertise, we deliver exceptional results and help your business thrive in the online world. In this article, we will dive deep into the world of image file types and provide you with valuable insights and guidance on leveraging them effectively for your website.
Understanding the Importance of Image File Types for SEO
Images play a vital role in enhancing user experience, capturing attention, and conveying your message effectively. However, it is essential to understand the impact that image file types have on your website's overall SEO performance. The right file type can contribute to faster page load times, improved search engine rankings, and enhanced user engagement. Let's explore the most commonly used image file types in detail:
JPEG (Joint Photographic Experts Group)
JPEG is one of the most widely used image file formats due to its versatility and ability to compress images without significant loss of quality. It is commonly used for photographs and complex images with a wide range of colors. When optimizing your images for SEO, consider using JPEGs for high-quality visuals while keeping the file size reasonable.
PNG (Portable Network Graphics)
PNG files are another popular choice for web images. They offer lossless compression, which means the image quality remains intact even after compression. PNGs are ideal for images with transparency or those that require a transparent background. However, bear in mind that PNGs can have larger file sizes compared to other formats, which may impact page load times.
GIF (Graphics Interchange Format)
GIFs are commonly used for animated images and are supported by most web browsers. They are highly suitable for simple graphics with a limited color palette and animations. However, due to their limited color range and larger file sizes, it's advisable to use GIFs sparingly and optimize them to maintain optimal website performance.
WEBP (Web Picture format)
WEBP is a relatively newer image format developed by Google that offers both lossy and lossless compression. This format typically results in significantly smaller file sizes while maintaining good image quality. To leverage WEBP effectively, ensure your web server supports this format and apply proper optimization techniques.
SVG (Scalable Vector Graphics)
SVGs are unique because they use XML-based markup language to describe images rather than pixels. This format is ideal for logos, icons, and graphics that need to be scalable without losing quality. SVGs are lightweight, highly compatible, and can improve page load times. However, they may not be suitable for complex photographic images.
Optimizing Image File Types for Enhanced SEO Performance
Now that you have a solid understanding of the different image file types, let's delve into actionable tips for optimizing them to boost your website's SEO performance:
1. Choose the Right File Type for Your Image
Consider the nature of your image and how it will be used on your website. If you have a high-resolution photograph, JPEG would be an ideal choice. If you have an image with transparency, PNG would be a better fit. Make informed decisions to prioritize both image quality and file size.
2. Compress Your Images
To ensure optimal website performance, it's crucial to compress your images without compromising their quality. Utilize tools such as image compression plugins or online services to reduce file sizes while maintaining visual appeal. This will help improve page load times and overall user experience.
3. Leverage Image Optimization Techniques
Alongside selecting the appropriate file type and compressing your images, consider employing additional image optimization techniques. These include specifying image dimensions, adding alt attributes, utilizing descriptive filenames, and implementing lazy loading for images below the fold. Optimized images can significantly contribute to your SEO success.
4. Implement Responsive Design
In today's mobile-driven world, having a responsive website is crucial. Ensure your website design seamlessly adjusts images to fit various screen sizes and resolutions. Responsive design enhances user experience and helps you rank higher in search engine results pages (SERPs).
5. Monitor Your Image File Sizes
Regularly review the file sizes of your images and monitor their impact on page load times. Identify any unusually large files and optimize or replace them if necessary. Keeping file sizes in check contributes to faster website performance and better user engagement.
Trust SEO Tycoon for Outstanding DFW SEO Web Design and Marketing Services in Dallas
At SEO Tycoon, we are dedicated to delivering top-notch DFW SEO web design and marketing services. With our industry-leading expertise, we ensure your website stands out in search engine rankings and drives organic traffic. Our team of professionals understands the nuances of image file types and SEO optimization, helping you achieve unparalleled online success. Contact us today to learn more about our services and take your digital presence to the next level.
seo tycoon
dfw seo
dallas seo web design
dallas seo marketing
seo marketing dallas