Browser Cookies vs Cache : What's the Difference?
Oct 18, 2018
Blog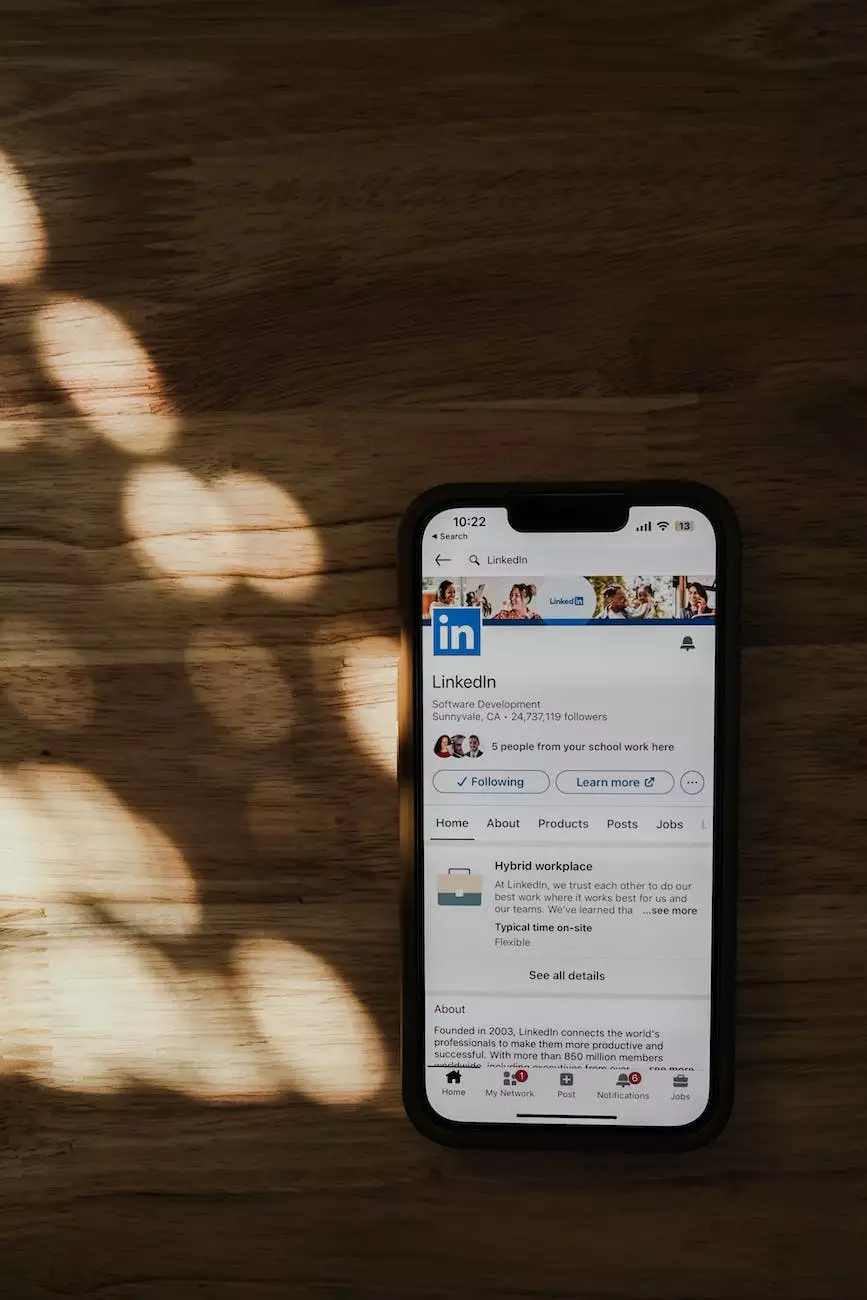 Welcome to the SEO Tycoon page where we will delve into the intriguing topic of browser cookies and cache. In today's digital landscape, understanding the difference between these two elements is crucial in optimizing website performance and enhancing user experience. Our expert DFW SEO team is here to guide you through the intricacies of browser cookies and cache, and how they impact your online adventures.
What Are Browser Cookies?
Browser cookies, also known as HTTP cookies or internet cookies, are small pieces of data that websites store on a user's device. These cookies are designed to enhance the browsing experience by remembering user preferences, login information, and other personalized settings. SEO Tycoon utilizes innovative web design strategies in Dallas to make the most out of browser cookies, ensuring a seamless and tailored online experience for your visitors.
With browser cookies, websites can remember a user's language preference, display personalized content, and effortlessly complete complex tasks such as online shopping. By leveraging the power of browser cookies, our DFW SEO experts can optimize your website's functionality and engagement.
Understanding Browser Cache
Compared to browser cookies, cache focuses on speeding up website performance by storing web page elements locally on the user's device. This local storage eliminates the need for the browser to download specific elements repeatedly, resulting in faster page loading times. SEO Tycoon's meticulous approach to web design and marketing in Dallas includes efficient cache management techniques to optimize your website's overall speed and performance.
When a user visits a website for the first time, the browser will store certain files such as HTML, CSS, and JavaScript in its cache. Upon revisiting the same website, the browser can retrieve these cached files, reducing the need to download them again. This process significantly improves load times, contributing to a satisfying browsing experience.
The Key Differences
Although browser cookies and cache serve different purposes, they both play crucial roles in website optimization. Browser cookies focus on personalization and user preferences, while cache targets performance and page load speed. Understanding these distinctions is vital for our SEO marketing team in Dallas, as it allows us to implement tailored strategies that maximize your website's potential.
Browser cookies are typically created by a website's server and stored on the user's device, while cache files are created by the user's browser. Cookies can persist for extended periods or expire shortly, depending on their type. On the other hand, cache files have expiration dates defined by the website's headers or user settings.
In terms of accessibility, cookies are accessible to both the website that created them and any third-party websites integrated within. Cache, however, is accessible only by the specific website that created its files.
Optimizing Your Website with SEO Tycoon
At SEO Tycoon, our comprehensive range of business and consumer services specializes in SEO services, web design, and marketing. With our expert team of DFW SEO professionals, we ensure that your website is equipped with the latest techniques to outrank competitors and achieve online success. Our strategic use of browser cookies and cache optimization techniques will propel your website's performance to new heights.
We combine cutting-edge technology with our vast knowledge in the industry to create a customized SEO and marketing strategy for your business. By implementing innovative design elements and optimizing cache management, we provide your visitors with lightning-fast, user-friendly experiences.
Contact SEO Tycoon Today
If you seek unrivaled expertise in SEO, web design, and marketing in Dallas, look no further than SEO Tycoon. Our team of professionals is dedicated to enabling your business to stand out in the digital realm. Contact us now and let our DFW SEO team skyrocket your online presence with our unrivaled skills, advanced techniques, and meticulous attention to detail.