Google's Knowledge Graph and Your SEO
Apr 5, 2019
Blog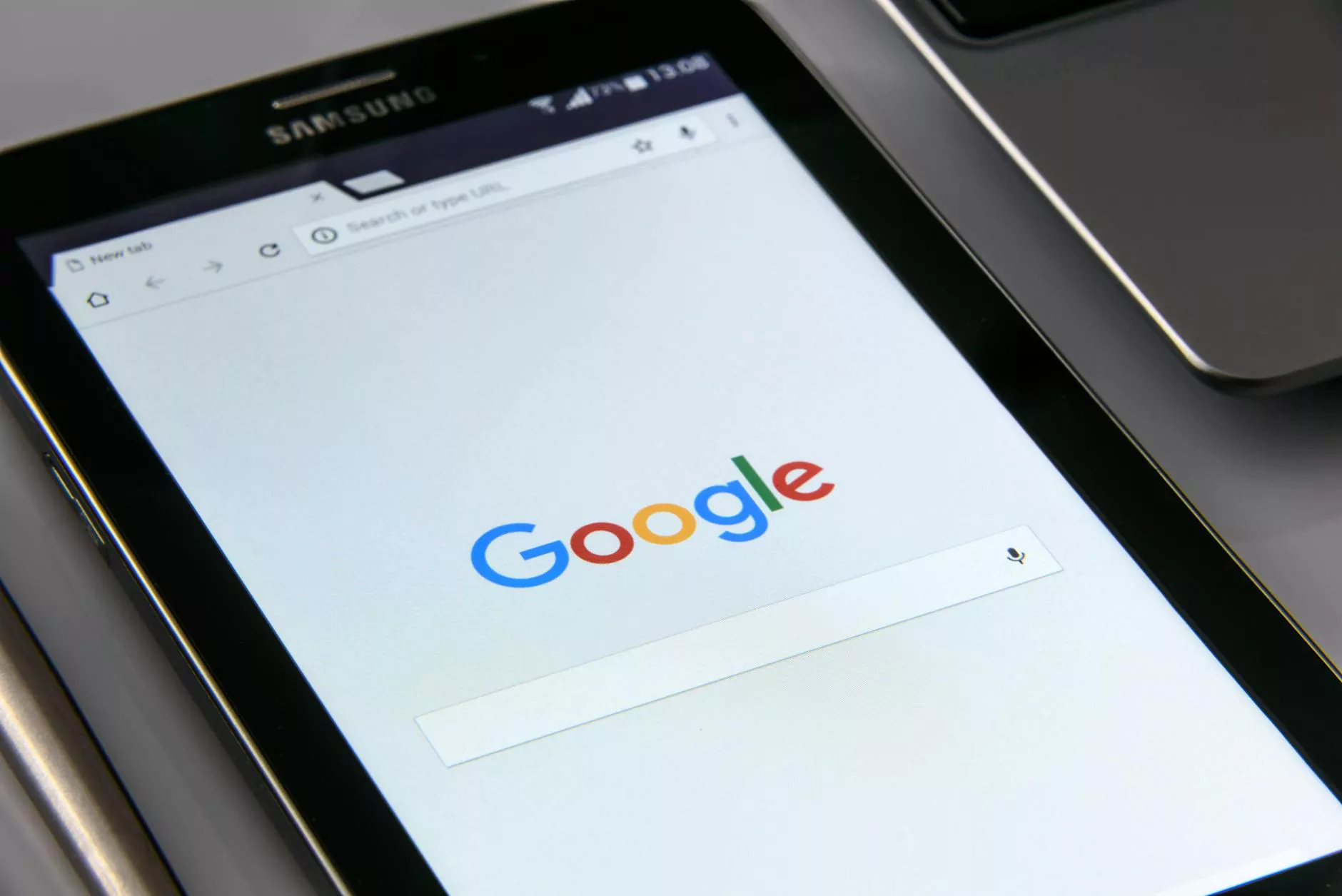 When it comes to SEO, understanding the inner workings of search engines is crucial. In recent years, Google's Knowledge Graph has emerged as a powerful tool that can greatly impact your website's ranking. As SEO Tycoon, a leading provider of SEO services in the Dallas-Fort Worth (DFW) area, we stay at the forefront of these developments to ensure our clients' success in the digital landscape.
The Power of Google's Knowledge Graph
Google's Knowledge Graph is an advanced knowledge base that enhances search results by displaying rich and detailed information directly on the search engine results page (SERP). It aims to provide users with accurate answers to their queries without needing to visit any external websites. This means that if your website can appear in the Knowledge Graph, you have a higher chance of attracting relevant traffic and gaining visibility.
Optimizing for Google's Knowledge Graph
To optimize your website for Google's Knowledge Graph and improve your SEO rankings, there are several strategies you can implement:
1. Structured Data Markup
Implementing structured data markup in your website's HTML code provides search engines with additional information about your content. By marking up relevant elements such as your business information, products, or events, you increase the chances of Google recognizing and featuring your website in the Knowledge Graph.
2. Establishing Authoritative Presence
Creating comprehensive and authoritative content helps build credibility and positions your website as an expert in your industry. By regularly publishing high-quality articles, blog posts, and other valuable resources, you increase the likelihood of Google considering your website as a trusted source of information for the Knowledge Graph.
3. Local SEO Focus
For businesses targeting local customers in the DFW area, it's crucial to prioritize local SEO. Google's Knowledge Graph often showcases local businesses in its results, particularly when users search for services or products within a specific geographic location. Ensuring your website is optimized for local searches can help you secure a spot in the Knowledge Graph and attract potential customers.
4. Providing Accurate Business Information
Consistently ensuring that your website and online directories contain accurate and up-to-date business information is essential. Google's Knowledge Graph relies on reliable sources to populate its data, and having consistent information across various platforms increases the chances of your business being featured.
SEO Tycoon: Your Partner in Dallas SEO Web Design and Marketing
As a premier provider of SEO services in Dallas, SEO Tycoon understands the intricate dynamics of Google's Knowledge Graph and how it impacts your SEO efforts. We specialize in creating customized strategies that consider your specific industry, target audience, and business goals.
Our team of SEO experts combines technical expertise, innovative approaches, and in-depth knowledge of SEO best practices to help you outrank your competitors and achieve sustainable business growth. From cutting-edge web design optimized for SEO to result-driven marketing campaigns, we have the tools and experience to elevate your online presence.
With SEO Tycoon as your trusted partner, you can expect:
Comprehensive website analysis and optimization
Keyword research and integration for maximum visibility
Responsive web design that enhances user experience
Local SEO strategies tailored to the DFW market
Content creation and optimization
Backlink building to boost domain authority
Regular performance tracking and reporting
Don't let your competitors take the lead in the ever-evolving world of SEO. Trust SEO Tycoon to be your go-to partner for all your SEO, web design, and marketing needs in the Dallas area.
Contact us today to learn how we can propel you to the top of Google's rankings and increase your online visibility. Let SEO Tycoon be the driving force behind your SEO success!