Common Flaws in SMB Security and How to Avoid Them
Jul 2, 2018
Blog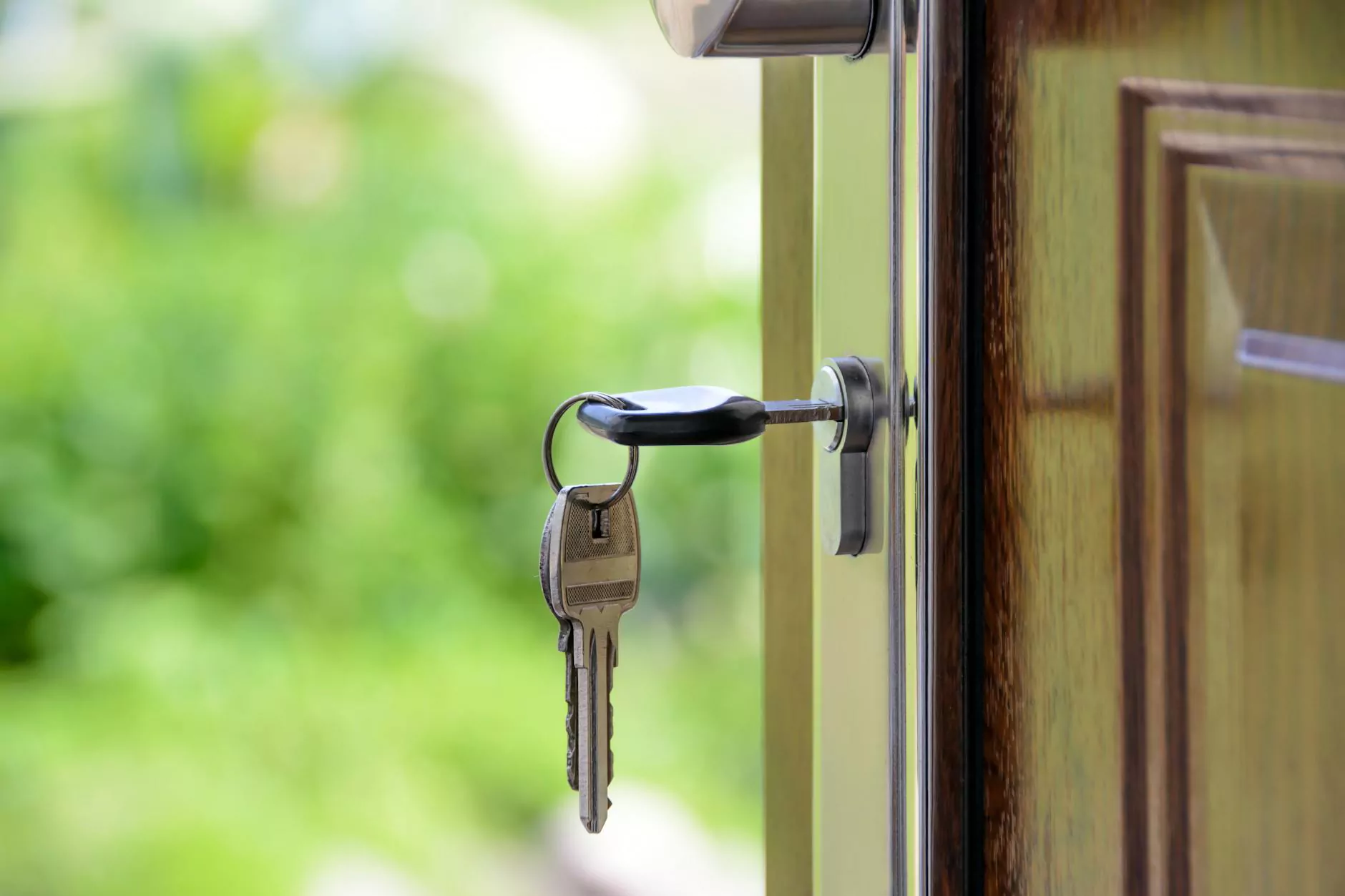 As an SMB owner, it is crucial to prioritize the security of your business in the digital landscape. With cyber threats becoming increasingly sophisticated, it is essential to be aware of common flaws that can compromise your SMB's security. SEO Tycoon, a trusted name in the Dallas SEO web design and marketing industry, is here to guide you on how to avoid these vulnerabilities.
Understanding the Importance of SMB Security
Ensuring the security of your SMB is vital for several reasons. Firstly, it protects your sensitive data and confidential information from falling into the wrong hands. Data breaches can lead to severe consequences, including financial loss, legal penalties, damage to your brand reputation, and loss of customer trust.
Moreover, a secure SMB creates a safe environment for employees and customers, promoting productivity and building credibility. By implementing robust security measures, you demonstrate your commitment to safeguarding your stakeholders' interests.
The Most Common Flaws in SMB Security
1. Inadequate Password Management:
In today's interconnected landscape, weak passwords are a significant security risk. Many SMBs fall victim to cyber attacks due to the use of easily guessable passwords, shared credentials, or default login details. Implementing strong password policies and two-factor authentication greatly enhances your security posture.
2. Lack of Employee Awareness:
Your employees are your first line of defense against cyber threats. However, without proper training and awareness programs, they can unwittingly become the weakest link in your security chain. Educating your team about phishing attacks, social engineering tactics, and safe internet browsing practices is crucial to mitigate risks.
3. Outdated Software and Unpatched Systems:
Failure to regularly update software and apply security patches leaves your systems vulnerable to exploitation. Hackers actively search for outdated software versions with known vulnerabilities to gain unauthorized access. Establishing a patch management process and ensuring all software is up to date significantly reduces such risks.
4. Insufficient Backup and Disaster Recovery Measures:
Data loss can cripple an SMB. Ransomware attacks, hardware failures, or natural disasters can wipe out critical data, causing significant disruption and financial loss. Implementing a robust backup and disaster recovery strategy, including off-site storage, regular backups, and data redundancy, is essential to ensure business continuity.
5. Neglecting Mobile Device Security:
With the increasing use of mobile devices for business purposes, securing these devices is paramount. Lack of proper security measures, such as password protection, remote tracking, and data encryption, exposes your SMB to various risks if a device is lost or stolen. Implementing mobile device management solutions can help protect your sensitive information.
How to Mitigate SMB Security Flaws
1. Conduct Regular Security Audits:
Regularly assess your SMB's security infrastructure, including hardware, software, and internal processes. Identify any weaknesses and vulnerabilities, and take appropriate action to strengthen your defenses. SEO Tycoon can assist you in conducting comprehensive security audits to identify areas of improvement.
2. Develop a Strong Password Policy:
Create a password policy that enforces the use of complex passwords, regular password changes, and discourages password sharing. Consider implementing a password manager tool to facilitate secure password management across your organization.
3. Educate Employees on Security Best Practices:
Organize regular training sessions to educate your employees on the latest security threats and best practices. Encourage them to report any suspicious activities or potential security breaches promptly.
4. Keep Software and Systems Up to Date:
Establish a system for regular software updates and security patches. Enable automatic updates whenever possible to ensure your systems are always protected from the latest threats.
5. Implement Data Encryption:
Encrypt sensitive data stored on your systems or transmitted across networks. Encryption adds an additional layer of protection and mitigates the impact of potential data breaches.
6. Backup Your Data Regularly:
Establish a regular backup schedule to ensure critical business data is regularly backed up. Store backup copies in secure, off-site locations to protect against physical damage or theft.
7. Use Antivirus and Firewall Protection:
Install reputable antivirus software and firewalls on all devices and networks to detect and block malicious activities. Regularly update these security solutions to stay protected against evolving threats.
8. Restrict Access to Data and Systems:
Implement a least privilege access model, where employees and users only have access to the data and systems necessary for their roles. Regularly review and revoke unnecessary access permissions.
9. Implement Employee Monitoring:
While trust is paramount in any organization, implementing employee monitoring tools can help detect and prevent unauthorized activities. However, ensure transparency and communicate clearly about the purpose and extent of the monitoring.
10. Partner with a Reputable MSP:
Consider partnering with a Managed Service Provider (MSP) like SEO Tycoon. An experienced MSP can provide expert guidance, support, and proactive monitoring to enhance your SMB's security posture.
Contact SEO Tycoon for Top-Notch SMB Security Solutions
Ensuring the security of your SMB should never be taken lightly. With the rise of cyber threats, it is essential to stay ahead of the curve and implement robust security measures. SEO Tycoon, a leading provider of SEO services and web design in Dallas, understands the unique security challenges faced by SMBs.
With our comprehensive knowledge and expertise, we can help address the flaws in your SMB's security and implement effective strategies to mitigate risks. Our team of dedicated professionals is committed to delivering top-notch SEO marketing solutions, optimizing your online presence, and driving business growth.
Contact SEO Tycoon today and take the necessary steps to secure your SMB against potential threats. With our tailored and reliable security solutions, you can have peace of mind knowing your business is protected.