What is Smart Manufacturing? How It Benefits Manufacturers
Jun 5, 2022
Blog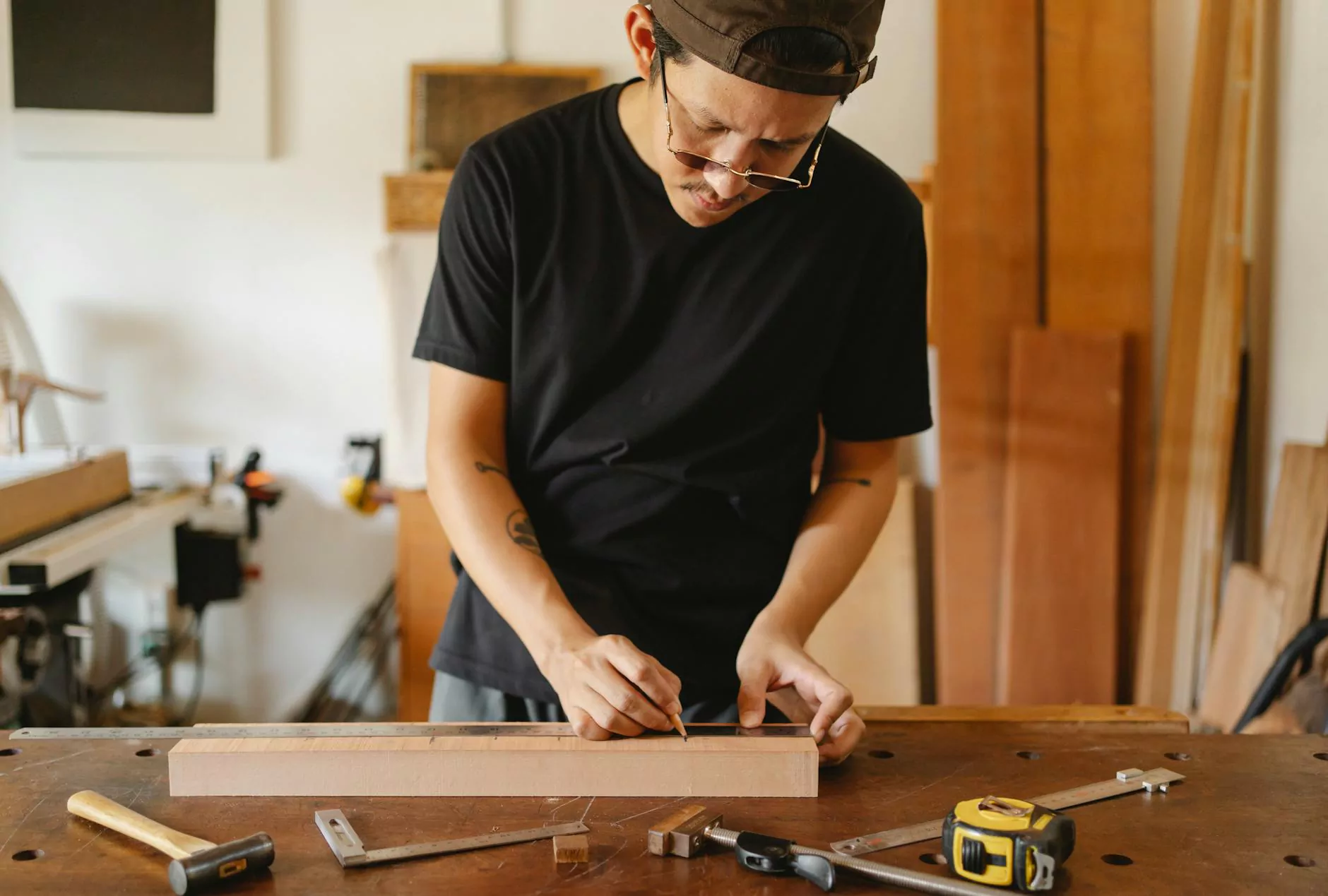 Introduction to Smart Manufacturing
Smart manufacturing, also known as Industry 4.0, refers to the use of advanced technologies and data analytics to optimize manufacturing processes and enhance operational efficiency. Through the integration of automation, artificial intelligence, and the Internet of Things (IoT), manufacturers can streamline their operations and achieve higher levels of productivity and quality.
The Benefits of Smart Manufacturing
Implementing smart manufacturing practices can revolutionize the way manufacturers operate, providing numerous benefits that contribute to their overall success:
1. Increased Efficiency and Productivity
Smart manufacturing allows for real-time monitoring and optimization of production processes, resulting in improved efficiency and higher productivity levels. By harnessing data from connected devices, manufacturers can identify bottlenecks, reduce downtime, and make data-driven decisions to improve overall performance.
2. Cost Savings
Through the implementation of smart manufacturing technologies, manufacturers can reduce costs associated with waste, energy consumption, and maintenance. Predictive maintenance, enabled by IoT sensors, for example, can help prevent equipment failures, minimizing costly repairs and production interruptions. Additionally, automation can optimize resource allocation and reduce human error, resulting in significant cost savings.
3. Enhanced Quality Control
Smart manufacturing enables manufacturers to implement sophisticated quality control measures, ensuring consistent and superior product quality. Real-time data analysis allows for early detection of deviations or defects, enabling timely adjustments and reducing the likelihood of defective products reaching consumers. This helps maintain customer satisfaction and protects brand reputation.
4. Improved Safety
Integrating smart manufacturing technologies promotes a safer working environment by automating dangerous or repetitive tasks and enabling real-time monitoring of safety conditions. Connected sensors can detect potential hazards, such as excessive temperatures or equipment malfunctions, alerting personnel to take necessary precautions. This reduces the risk of accidents and injuries, safeguarding both employees and the manufacturing facility.
5. Flexibility and Adaptability
Smart manufacturing allows manufacturers to respond quickly to changing market demands and customize production processes to meet specific requirements. By leveraging real-time data, manufacturers can optimize production schedules, adjust output volumes, and efficiently introduce new product variations. This flexibility enables greater agility and competitiveness in an ever-evolving marketplace.
SEO Tycoon: Your Trusted Partner in Smart Manufacturing Optimization
If you are a manufacturer looking to embrace the potential of smart manufacturing, SEO Tycoon is here to help. With our deep expertise in SEO services and web design, we can ensure your online presence thrives in the digital landscape.
Dominate the SEO Space with SEO Tycoon
As a leading provider of SEO services in the Dallas-Fort Worth (DFW) area, we understand the unique challenges and opportunities that businesses face. Our team of SEO experts specializes in crafting tailored strategies that increase your visibility, drive organic traffic, and generate valuable leads.
Comprehensive SEO and Web Design Services
At SEO Tycoon, we offer a wide range of services to enhance your online presence:
SEO Tarcoon: Our specialized SEO strategies are designed to boost your rankings on search engine result pages. Through thorough keyword research, on-page optimization, link building, and content creation, we ensure your website attracts the right audience.
DFW SEO: Our location-specific SEO services target the Dallas-Fort Worth area, helping your business connect with local customers and gain a competitive edge in the market.
Dallas SEO Web Design: We offer professional web design services that not only prioritize aesthetics but also focus on user experience and search engine optimization. Our websites are designed to be visually appealing, user-friendly, and optimized for search engines, improving your online visibility and conversions.
Dallas SEO Marketing: Our comprehensive SEO marketing strategies encompass various techniques, including content marketing, social media optimization, and pay-per-click advertising. We leverage the power of digital marketing channels to amplify your brand reach and drive targeted traffic to your website.
SEO Marketing Dallas: Through a data-driven approach, we develop customized SEO marketing campaigns that align with your business goals. We leverage advanced analytics to monitor campaign performance, identify areas of improvement, and continually optimize our strategies for maximum impact.
Choose SEO Tycoon for Unparalleled Expertise
At SEO Tycoon, we pride ourselves on delivering exceptional results for our clients. With our deep industry knowledge, cutting-edge techniques, and a passion for helping businesses succeed, we are the trusted partner to guide you through your smart manufacturing journey.
Contact SEO Tycoon today to take the first step towards optimizing your manufacturing processes and achieving long-term success in the modern era of smart manufacturing.