What Is A VPN And Why Should Your Business Use One
Jun 13, 2022
Blog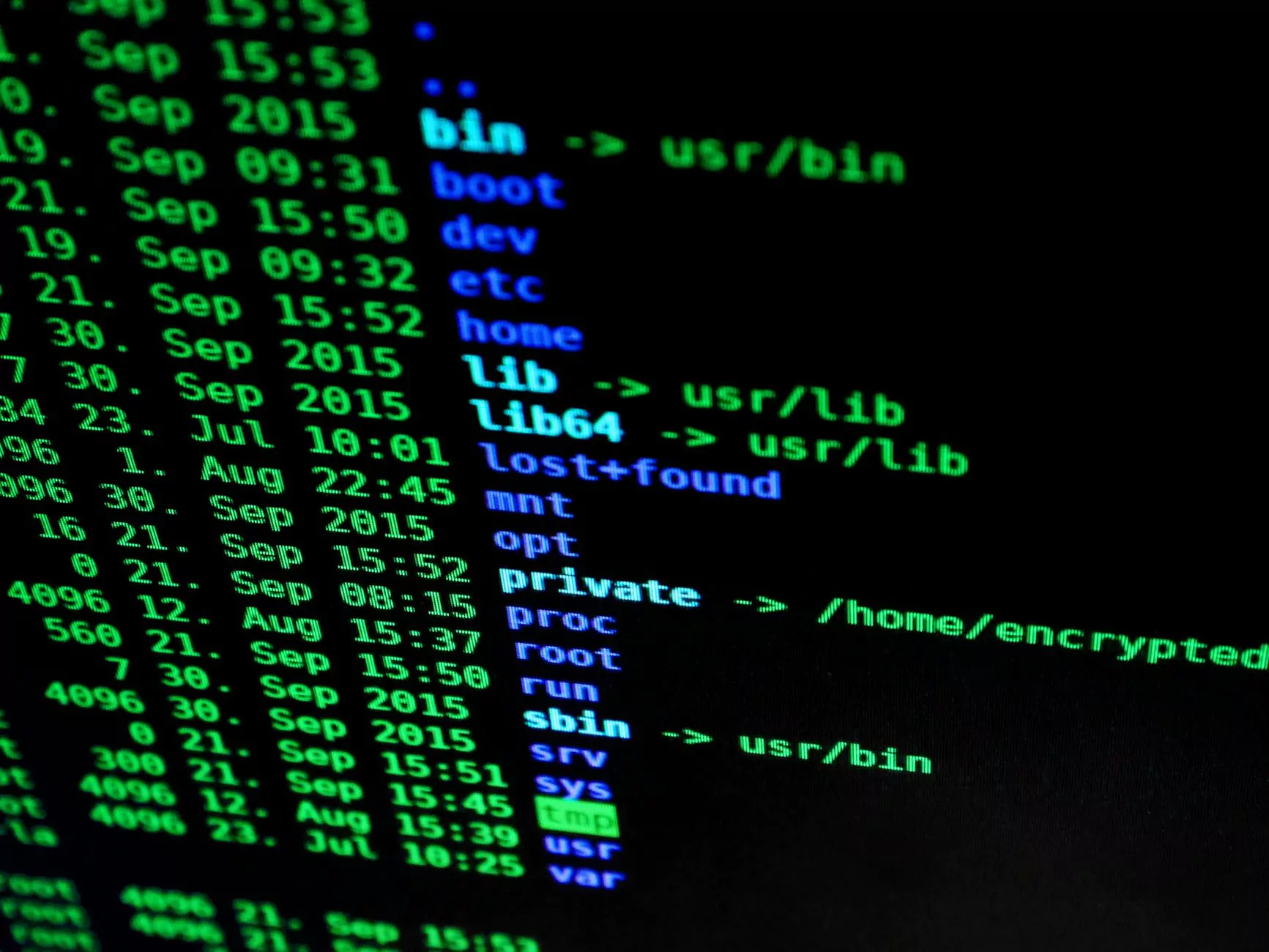 Welcome to SEO Tycoon, your premier provider of SEO and web design services in Dallas. In this article, we will explore the concept of VPNs (Virtual Private Networks) and why they are crucial for your business's online security and data protection needs in the Dallas-Fort Worth (DFW) area.
Understanding VPNs
A VPN is a technology that allows you to establish a secure connection over the internet, enabling you to send and receive data privately. It acts as a tunnel between your device and the websites or online services you access, encrypting your data and masking your IP address to protect your online activities.
When you connect to a VPN server, it creates a secure and encrypted connection, ensuring that your data remains confidential and protected from prying eyes. It provides an extra layer of security, especially when accessing sensitive information or using public Wi-Fi networks.
Benefits for Your Business
Now that we understand what a VPN is, let's delve into why your business in the Dallas-Fort Worth area should utilize this essential tool:
Enhanced Online Security:
With cyber threats on the rise, it is crucial to prioritize the security of your business's sensitive information. By utilizing a VPN, you can safeguard your data from potential cyber-attacks, such as hacking or data breaches. Encryption makes it challenging for unauthorized individuals to intercept your communications, ensuring your confidential data remains protected.
Secure Remote Access:
In today's digital age, remote work or accessing company-related data while on the go has become the norm. VPNs provide a secure means of connecting to your business's network remotely, allowing your employees to work from any location without compromising data security. This benefit is particularly valuable for businesses in the DFW area that have a mobile workforce.
Bypassing Geo-Restrictions:
If your business relies on accessing international content or websites, a VPN can help you overcome geo-restrictions. Geo-blocking prevents users from certain regions from accessing specific content. By connecting to a VPN server in a different location, you can appear as if you are accessing the internet from that region, bypassing these restrictions and accessing the desired content.
Data Protection and Privacy:
Data protection and privacy are paramount for any business, regardless of its industry or size. By using a VPN, you can ensure that your company's sensitive information and customer data remain secure and confidential. This protection is especially crucial for businesses in the DFW area, where data privacy laws and regulations play a significant role.
Choosing the Right VPN Service
When selecting a VPN service provider for your business, it is essential to consider several factors. Here are a few guidelines to help you make an informed decision:
Security Features:
Ensure that the VPN service offers robust security features, such as strong encryption protocols, a strict no-logs policy, and advanced authentication methods. These features will ensure the confidentiality and integrity of your data.
Server Locations:
Look for a VPN service with a vast network of servers in various locations worldwide. This will allow your business to access content from different regions and ensure stable and fast connections.
Bandwidth and Speed:
Consider the VPN service's bandwidth and speed capabilities. Ensure that they can handle your business's data requirements without compromising performance. A slow VPN can hinder productivity and negatively impact user experience.
Compatibility:
Check if the VPN service is compatible with the devices and operating systems your business uses. Compatible VPNs are easier to integrate into your existing infrastructure, ensuring a seamless experience for your employees.
At SEO Tycoon, we understand the importance of choosing the right VPN service for your business. Our team of experts can help you identify and implement the best VPN solution tailored to your specific needs.
Contact us now to secure your business's online presence
Don't compromise your business's online security and data protection. Contact SEO Tycoon today to discuss your SEO, web design, and VPN needs. Our team is dedicated to providing top-notch services to businesses in the Dallas-Fort Worth area.
seo tarcoon
dfw seo
dallas seo web design
dallas seo marketing
seo marketing dallas
Trust SEO Tycoon to enhance your business's online presence through cutting-edge SEO strategies, expert web design, and secure VPN solutions. Let us help your business succeed in the competitive DFW market.