The Future Of E-Commerce Is With Cloud
Mar 23, 2019
Blog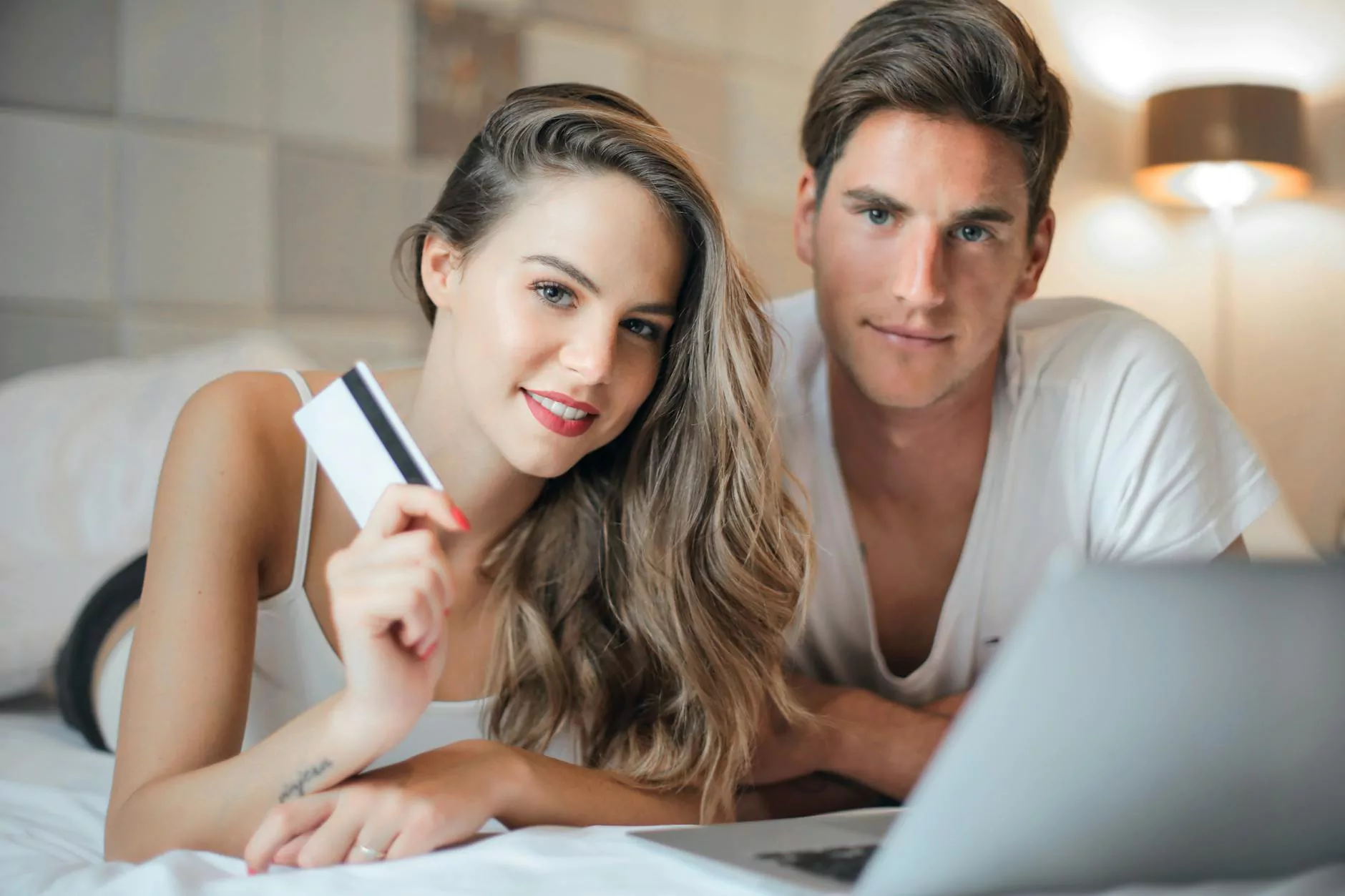 Introduction
Welcome to SEO Tycoon, the leading provider of SEO services in the Dallas area. In this article, we will explore the future of e-commerce and how cloud technology is transforming the industry. As businesses continue to shift their operations online, it is crucial to understand the benefits and opportunities that arise from the integration of cloud services into the e-commerce landscape. Our team of experts at SEO Tycoon predicts that cloud technology will revolutionize the e-commerce sector, offering scalability, flexibility, and improved performance to businesses of all sizes.
Cloud Technology in E-Commerce
Cloud technology has become an integral part of our lives, and its impact on e-commerce is undeniable. The cloud offers a range of services that can benefit online businesses, including storage, data analytics, and software applications. With the adoption of cloud technology, businesses can leverage the power of big data and artificial intelligence to gain insights into consumer behavior, enhance personalization, and optimize their marketing strategies.
Scalability and Flexibility
One of the key advantages of cloud technology in e-commerce is the scalability it provides. Traditional on-premise infrastructure often limits businesses in terms of their capacity to handle increased traffic or sudden surges in demand. However, with cloud-based solutions, businesses can easily scale their resources up or down, ensuring a seamless shopping experience for their customers.
The flexibility offered by cloud technology is also crucial for the future of e-commerce. It allows businesses to adapt to changing market conditions quickly and efficiently. Whether it's integrating new payment gateways, launching new product lines, or expanding into new markets, cloud technology enables businesses to stay agile and responsive, giving them a competitive edge.
Improved Performance and Reliability
Cloud technology brings significant improvements in performance and reliability to e-commerce websites. By harnessing the power of distributed computing, businesses can distribute their website's load across multiple servers, reducing latency and improving page load times. This enhanced performance not only provides a better user experience but also helps boost search engine rankings, as page speed is a crucial factor considered by search engines in determining website quality.
Furthermore, cloud-based hosting eliminates single points of failure, ensuring high availability and minimizing the risk of website downtime. This reliability is essential for e-commerce businesses, as every minute of downtime can result in lost sales and damage to the brand reputation.
The Role of SEO Tarcoon, DFW SEO, and Dallas SEO Marketing
To thrive in the competitive e-commerce landscape, businesses need to leverage effective SEO strategies. This is where SEO Tycoon, the leading provider of SEO services in Dallas, comes in. Our team of experts specializes in optimizing e-commerce websites for improved search engine visibility, increased organic traffic, and higher conversion rates.
SEO Tarcoon
SEO Tarcoon is our flagship service, designed to deliver exceptional results for businesses operating in the Dallas-Fort Worth area. With our deep understanding of local search patterns and consumer behaviors, we can help your business achieve higher rankings on search engine results pages (SERPs) for location-specific searches. By optimizing your website's content, implementing strategic link building campaigns, and utilizing the latest SEO techniques, SEO Tarcoon ensures that your business stands out from the competition.
DFW SEO
DFW SEO is another comprehensive service provided by SEO Tycoon. Designed for businesses in the Dallas-Fort Worth metropolitan area, DFW SEO focuses on increasing online visibility and driving targeted traffic to your e-commerce website. Our team of experts will conduct in-depth keyword research to identify the most relevant and high-converting keywords for your business. Utilizing advanced on-page optimization strategies, authoritative link building, and content marketing, DFW SEO ensures that your website ranks highly in organic search results, driving valuable traffic and potential customers to your online store.
Dallas SEO Marketing
Dallas SEO Marketing is a specialized service offered by SEO Tycoon to help businesses achieve a competitive advantage in the vibrant Dallas market. Our team of SEO experts will analyze your competitors, identify gaps in their strategies, and craft a customized SEO plan to outperform them. By developing targeted content, optimizing your website's structure and user experience, and implementing advanced SEO techniques, Dallas SEO Marketing ensures that your business not only ranks higher on search engines but also attracts relevant, highly qualified leads that are more likely to convert into customers.
Conclusion
In conclusion, the future of e-commerce lies within cloud technology. Businesses that embrace the cloud can enjoy scalability, flexibility, improved performance, and reliability, giving them a competitive edge in the online marketplace. To fully capitalize on the potential of cloud technology in e-commerce, partnering with a trusted SEO provider like SEO Tycoon is essential. With our expertise in SEO Tarcoon, DFW SEO, and Dallas SEO Marketing, we can help your business rank higher on search engines, attract targeted traffic, and drive conversions. Contact SEO Tycoon today to unlock the full potential of your e-commerce business!