Mobile and Web Development In 2022: 10 Biggest Challenges and Their Solutions
Jul 20, 2020
Blog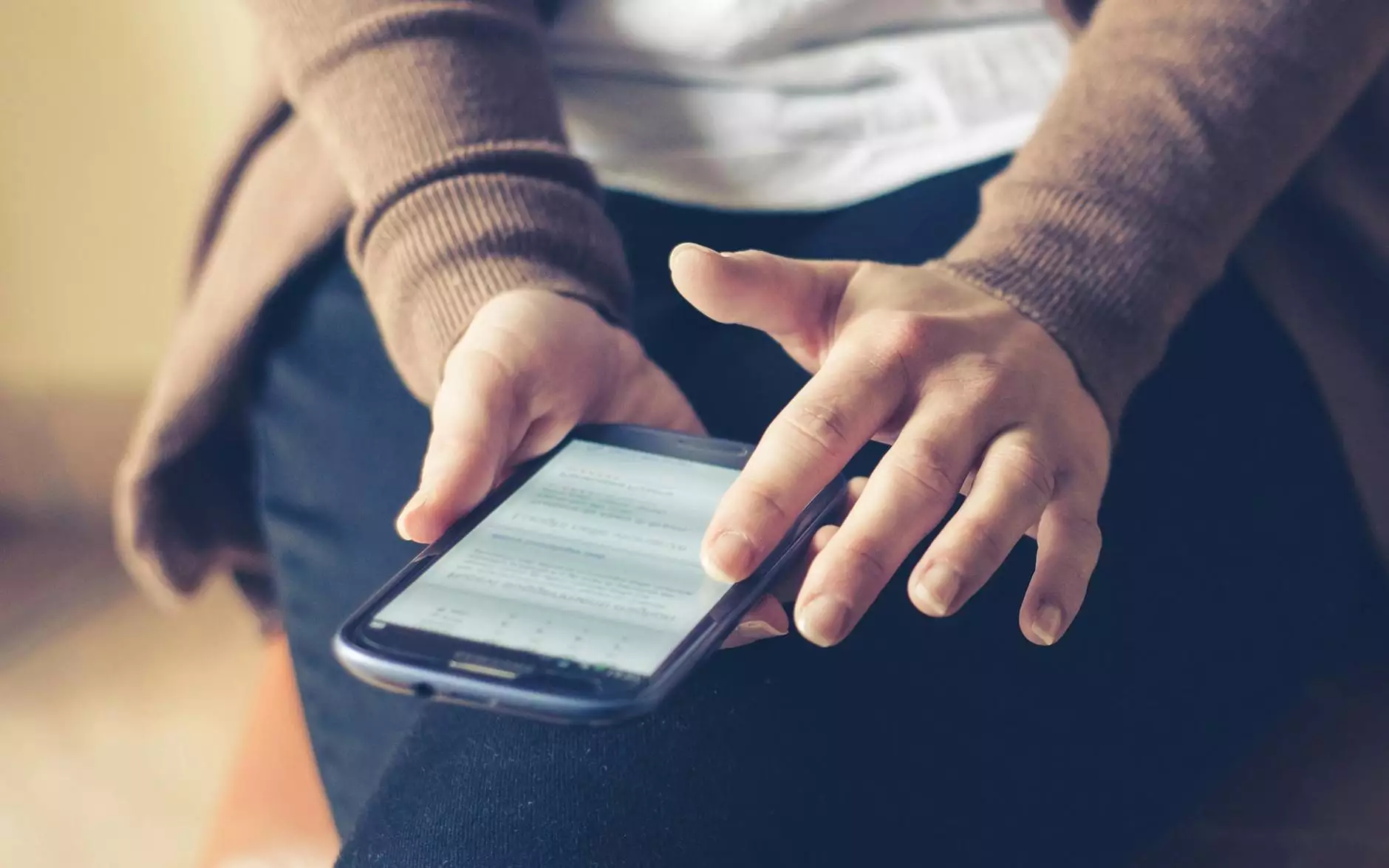 Introduction
Welcome to SEO Tycoon, your premier partner in DFW SEO services, web design, and marketing. In this article, we will delve into the rapidly evolving landscape of mobile and web development in 2022. Stay ahead of the competition by understanding the 10 biggest challenges faced in this dynamic industry and their effective solutions. Let's dive in!
The Ever-Growing Mobile Landscape
The mobile landscape continues to expand at an unprecedented rate. With millions of users relying on smartphones and tablets for their daily needs, businesses must adapt to this new paradigm. The challenge lies in creating mobile-friendly websites and applications that provide a seamless user experience across various devices and platforms.
1. Responsive Web Design
One of the greatest challenges faced in mobile and web development is responsive web design. It involves creating websites that automatically adjust their layout and content based on the device being used. A responsive design ensures that your website looks and functions flawlessly on smartphones, tablets, and desktops alike, enhancing user engagement and boosting SEO rankings.
2. App Development
As mobile usage soars, businesses must also consider developing mobile applications to cater to their audience. Mobile apps provide unique functionalities, improved user experience, and direct access to your brand. However, crafting an effective app involves understanding the platform nuances, user expectations, and optimizing performance.
3. Fast Loading Speeds
Mobile users demand instant gratification. Slow-loading websites and applications lead to high bounce rates and dissatisfied users. Therefore, optimizing loading speeds is crucial for success. Minimizing file sizes, leveraging caching techniques, and utilizing content delivery networks (CDNs) are some solutions to enhance performance and improve user experience.
The Rise of User Experience (UX)
In the era of digital dominance, user experience (UX) has emerged as a key differentiator. Businesses must craft intuitive, user-centric interfaces that prioritize simplicity, accessibility, and engagement. Enhancing UX goes beyond aesthetics and requires a comprehensive understanding of user behavior and expectations.
4. Intuitive Design and Navigation
Users want to easily navigate through websites and applications without confusion. Designing intuitive interfaces with logical navigation flows can significantly enhance user experience. Incorporating breadcrumbs, clear call-to-action buttons, and simple menu structures can help users find what they need and improve overall engagement.
5. Personalization and Customization
Tailoring digital experiences to individual users can drive customer satisfaction and loyalty. The challenge lies in collecting and leveraging user data to deliver personalized content, product recommendations, and relevant offers. Adopting advanced analytics solutions, segmentation strategies, and using artificial intelligence (AI) can help businesses meet this challenge and stand out from the competition.
6. Accessibility and Inclusivity
Ensuring websites and applications are accessible to all users, including those with disabilities or impairments, is paramount. Adhering to accessibility standards and implementing features such as alternative text for images, keyboard navigation support, and scalable text options can make digital experiences inclusive for everyone.
Security and Data Privacy
In an age where cybersecurity threats are prevalent, businesses must prioritize the security of their digital assets and their customers' data. Enhancing security measures, addressing privacy concerns, and staying up-to-date with regulatory requirements are critical challenges faced in mobile and web development.
7. Cybersecurity
Cyberattacks can have severe consequences for businesses, ranging from financial losses to reputational damage. Implementing robust security measures such as HTTPS encryption, regular vulnerability assessments, and secure coding practices is essential to ward off potential threats and protect sensitive information.
8. Data Privacy Compliance
Data privacy regulations are evolving globally, and businesses must adapt accordingly. Safeguarding customer data and ensuring compliance with laws such as GDPR and CCPA demonstrate commitment to privacy and build trust with users. Implementing privacy policies, obtaining clear consent for data collection, and providing transparent opt-out options are essential steps in addressing this challenge.
Technological Advancements
The ever-evolving technology landscape presents both opportunities and challenges for businesses engaged in mobile and web development. Staying abreast of emerging technologies and harnessing their potential can give businesses a competitive edge.
9. Progressive Web Apps (PWAs)
Progressive web apps combine the best of web and mobile app experiences. These lightweight applications offer offline capabilities, push notifications, and faster load times. Developing and optimizing PWAs to provide an app-like experience on the web is a growing challenge that businesses must overcome to expand their reach and engage users effectively.
10. Voice Search Optimization
Voice assistants and smart speakers have transformed the way users interact with digital devices. Optimizing websites and applications for voice search requires understanding natural language processing, crafting conversational content, and leveraging structured data. Embracing this challenge can help businesses tap into the growing voice search user base and improve their visibility in search engine result pages.
Conclusion
In the fast-paced world of mobile and web development, seizing opportunities and overcoming challenges is crucial for success. By recognizing and addressing the 10 biggest challenges discussed in this article, businesses can optimize their digital strategy, enhance user experience, and outrank the competition. Partner with SEO Tycoon for comprehensive DFW SEO, web design, marketing, and more to gain a competitive advantage in 2022 and beyond.