UX/UI Design Services – Creating Humane Digital Experiences
Nov 17, 2022
Services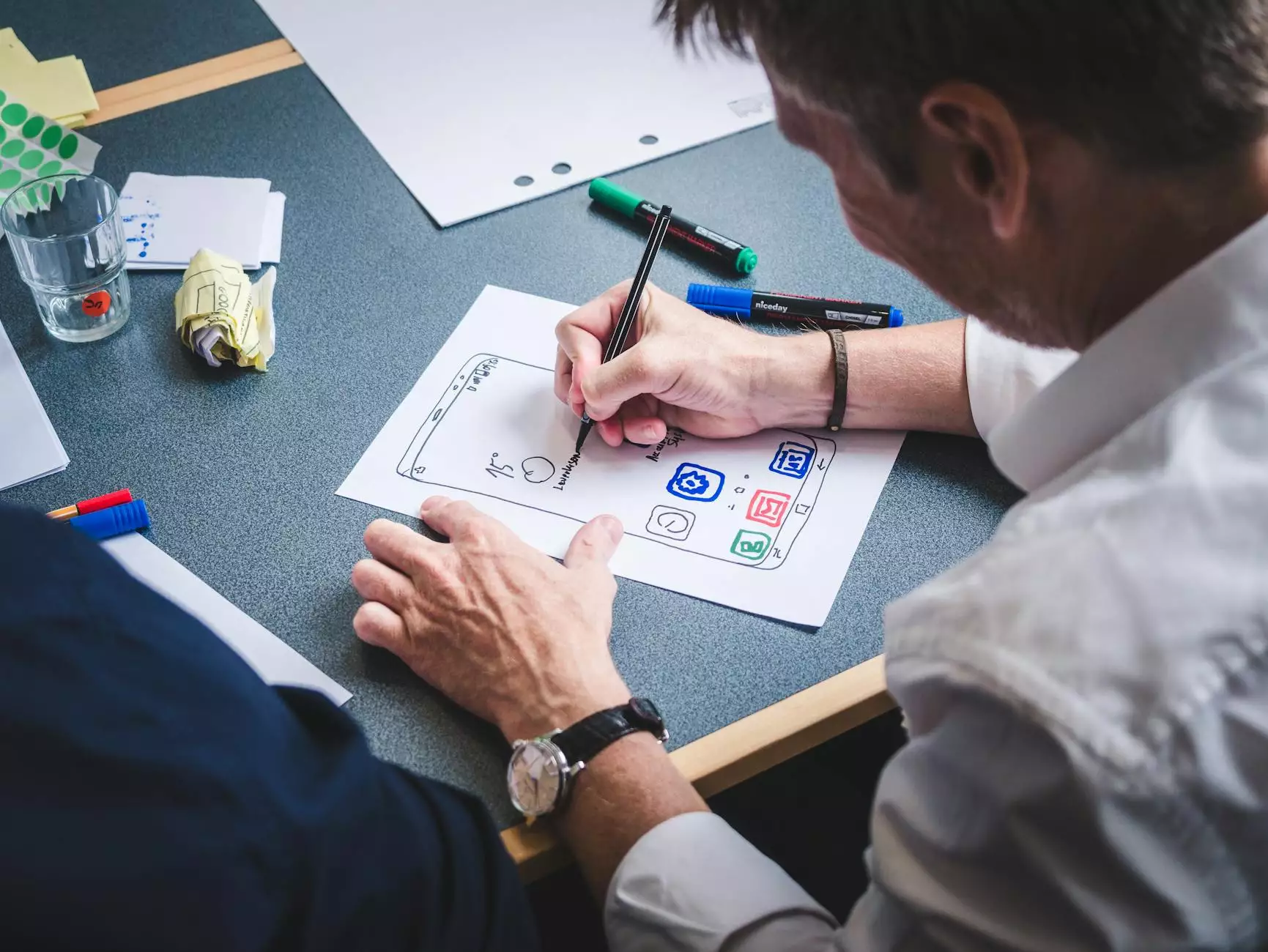 Welcome to SEO Tycoon, your premier destination for exceptional UX/UI design services in Dallas. Our team of skilled designers and developers is committed to creating humane digital experiences that captivate your audience and drive your business forward. With a focus on aesthetics, functionality, and user satisfaction, our UX/UI design services are tailored to meet the unique needs of every client. Whether you need a complete website overhaul or want to improve your existing design, our expertise and creativity will transform your online presence.
Why Choose SEO Tycoon for UX/UI Design Services?
At SEO Tycoon, we understand that a successful website is more than just an eye-catching design. It should provide a seamless user experience, engage visitors, and ultimately convert them into loyal customers. Our team of experts combines their technical skills with a deep understanding of user behavior and current design trends to deliver exceptional results. Here's why you should choose our UX/UI design services:
1. Expertise in SEO-Tailored Design
As a leading SEO services provider in the DFW area, we know the importance of integrating search engine optimization strategies into your website design. Our UX/UI design services not only create visually appealing interfaces but also ensure that your website ranks higher on search engine results pages. By combining our expertise in both SEO and design, we create websites that are optimized for organic traffic and higher visibility.
2. User-Centric Approach
We believe in putting the user first. Our UX/UI design services focus on creating user-centric interfaces that are intuitive, logical, and easy to navigate. By understanding your target audience and their needs, we can design experiences that delight users and keep them engaged throughout their journey on your website. We incorporate user feedback, conduct usability tests, and continuously iterate to deliver the best possible experience for your visitors.
3. Cutting-Edge Design Trends
Our team stays up-to-date with the latest design trends and technologies to ensure that your website looks modern and relevant. We combine aesthetic appeal with functional design elements to create visually striking websites that leave a lasting impression on your audience. Whether you prefer a minimalist and sleek design or a bold and vibrant interface, our designers have the skills and creativity to bring your vision to life.
4. Seamless Integration
Our UX/UI design services seamlessly integrate with your existing website or can be incorporated into a brand-new design. We work closely with your development team to ensure a smooth transition and timely implementation. Our designers and developers collaborate closely throughout the process to guarantee that the design is functional, responsive, and optimized for all devices. From wireframing to prototyping and final implementation, we provide end-to-end solutions.
Our UX/UI Design Process
At SEO Tycoon, we follow a comprehensive and iterative design process to deliver successful UX/UI solutions. Our process includes the following stages:
1. Research and Analysis
Before diving into the design phase, we conduct research to understand your business goals, target audience, and competitors. This allows us to gather insights and make informed design decisions that align with your objectives. We perform user persona analysis, market research, and competitor analysis to gain a comprehensive understanding of the landscape and identify opportunities.
2. Wireframing and Prototyping
Once we have a clear understanding of your requirements, we move on to wireframing and prototyping. This stage involves creating low-fidelity wireframes and interactive prototypes to visualize the layout and functionalities of the website. By focusing on the structure and user flow, we ensure that the design meets your specific goals and provides an optimal user experience.
3. Visual Design
In the visual design phase, we bring your brand to life by creating visually appealing interfaces. Our talented designers use color schemes, typography, and imagery that align with your brand identity and effectively communicate your message. We pay attention to every detail, from button design to iconography, to ensure that the design is cohesive and visually impactful.
4. User Testing and Iteration
We believe in continuous improvement based on user feedback. Our UX/UI design services include thorough user testing, where we gather data and insights on how users interact with the interface. This valuable feedback helps us identify areas for improvement and refine the design to meet the needs and expectations of your target audience.
5. Final Implementation
Once the design has been approved, our team works closely with your developers to ensure a seamless integration. We provide detailed design handoff documentation and are available for ongoing support, making sure the final implementation matches the intended design and functions flawlessly across all devices and platforms.
Contact Us Today
Are you ready to enhance your online presence with exceptional UX/UI design services? Contact SEO Tycoon today to discuss your design requirements and take your website to new heights. Our team of skilled designers and developers is eager to create an unforgettable digital experience for your audience.
Keywords: seo tarcoon, dfw seo, dallas seo web design, dallas seo marketing, seo marketing dallas