OneDrive or Sharepoint? We Discuss the Differences
Feb 10, 2022
Blog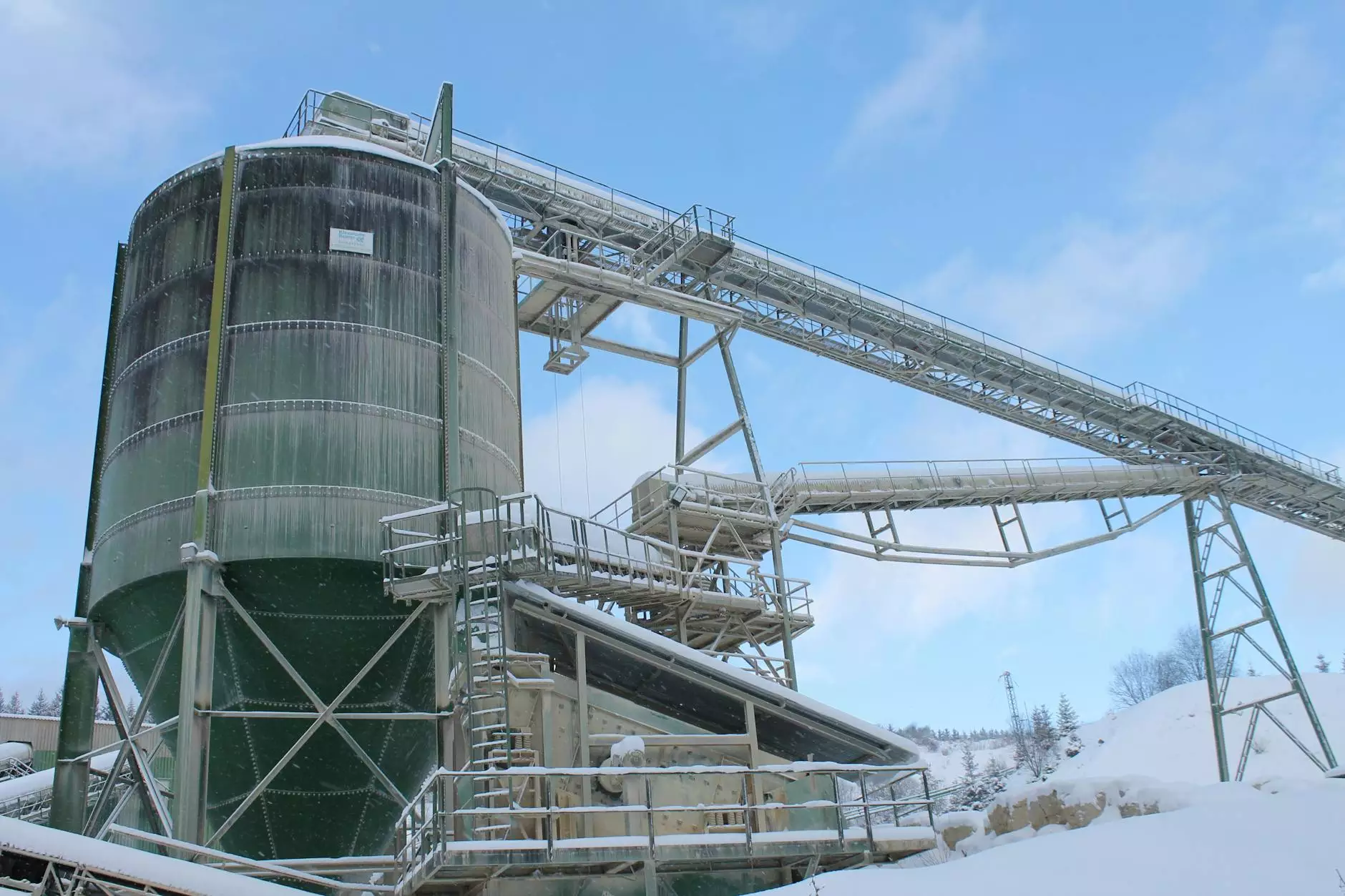 Introduction
Welcome to SEO Tycoon, the leading Dallas SEO web design and marketing company specialized in providing comprehensive SEO services. In this article, we delve into the differences between OneDrive and SharePoint, two popular Microsoft tools. Whether you're a business owner or an individual looking for the right platform, understanding these distinctions will help you make an informed decision.
OneDrive
OneDrive is a cloud storage service offered by Microsoft. It provides users with secure storage space to store, share, and collaborate on files, documents, photos, and more. As part of Microsoft 365, OneDrive offers seamless integration with other Office 365 applications such as Word, Excel, and PowerPoint.
Key Features of OneDrive:
Ample storage space: OneDrive offers generous storage options depending on your subscription plan.
File synchronization: OneDrive keeps your files synchronized across devices, ensuring you have access to the latest version at all times.
User-friendly interface: OneDrive's intuitive interface makes it easy to navigate and manage your files.
Collaboration tools: With OneDrive, you can easily share files and collaborate with others in real-time.
SharePoint
SharePoint, on the other hand, is a collaborative platform that facilitates teamwork, content management, and business process automation. It serves as a robust intranet system and provides a centralized hub for document management, communication, and collaboration within organizations.
Key Features of SharePoint:
Document management: SharePoint allows organizations to centralize document storage, making it easier to find, access, and collaborate on critical files.
Site customization: With SharePoint, you can create custom sites tailored to your organization's needs, enhancing collaboration and communication.
Workflow automation: Automate business processes and streamline workflows with SharePoint's built-in tools.
Content sharing and search: SharePoint improves information discovery with advanced search capabilities and the ability to share content across teams and departments.
Differences Between OneDrive and SharePoint
Storage and Usage
OneDrive primarily focuses on personal storage and is best suited for individuals or small teams. It offers ample storage space for personal files and allows for easy access and synchronization across devices. SharePoint, on the other hand, caters to larger organizations and offers extensive document management capabilities.
Collaboration and Communication
While both OneDrive and SharePoint support collaboration, SharePoint offers a more robust set of tools for team collaboration, site customization, and workflow automation. SharePoint's functionality extends beyond file sharing, enabling organizations to build customized intranet portals and streamline business processes.
Document Management
OneDrive focuses on personal document storage and allows individuals to organize and manage their files efficiently. SharePoint, however, excels in enterprise-level document management by providing enhanced search capabilities, version control, and content categorization features.
Security and Permissions
Both OneDrive and SharePoint prioritize data security, but SharePoint offers more advanced security features, including granular permission controls and data loss prevention policies. SharePoint's robust security model makes it suitable for organizations with complex security requirements.
Choosing the Right Platform
Deciding between OneDrive and SharePoint depends on your specific needs. For individuals or small teams with basic file storage and collaboration requirements, OneDrive is a cost-effective and user-friendly option. On the other hand, organizations that require extensive document management, advanced collaboration tools, and enterprise-grade security should consider implementing SharePoint.
At SEO Tycoon, we understand the importance of choosing the right tools for your business needs. Our expert team can guide you in leveraging these technologies to enhance your productivity and streamline your workflows. Contact us today to learn more about our Dallas SEO web design and marketing services.
Conclusion
In conclusion, both OneDrive and SharePoint offer unique features and cater to diverse user requirements. Understanding the differences between these two platforms will help you make an informed decision and choose the one that best aligns with your needs. Remember, whether you opt for OneDrive or SharePoint, SEO Tycoon is here to support your business with top-notch SEO services tailored to your specific goals and requirements.